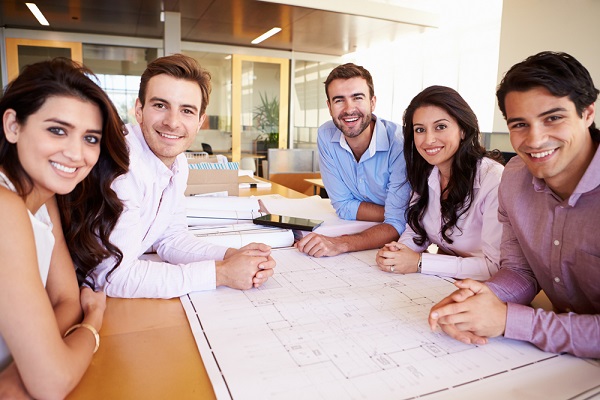 We've been hearing a lot about company culture these days. From Uber making headlines for its "aggressive, unrestrained culture" – to companies like Google, REI and Publix that consistently rank on Best Place to Work lists – it's clear creating a genuine, positive culture can be that make-or-break factor for many companies.
As an organizational psychologist, I've been studying company culture for more than 20 years. And what I've found is that for a positive culture to really blossom, it needs to visibly and authentically demonstrate support for well-being – feeling good and living with purpose. Having well-being as a fundamental part of your culture shows your employees that you both care about them as human beings and that you don't just think of them as expendable or "cogs in the system."
At its core, culture tells employees what's acceptable. It's the collective values, norms and beliefs of the organization — also known as "how things are done around here." Culture provides the backdrop for everything that happens at a company and the day-to-day experiences. But it's unseen – it's not written down. This makes it a bit elusive, and definitely something you have to work at every day.
When most people think about culture, they focus on tangible, surface-level perks and policies: like dress code, the framed mission statement in the lobby and things like ping-pong tables and parties in the office. But while these may be extensions of culture, they don't define it — and they certainly don't create it.
Since culture shapes employee behavior, it dictates whether participation in and commitment to well-being improvement is important and valued. Employees know if the organization cares about and values them – and it starts from day one with the explicit and subtle messages you send. Therefore, cultural alignment is absolutely critical to well-being improvement.
Here are six ways your culture can support well-being improvement:
1. Foster trust. Creating trust is complex — you don't want to force it. Encourage employees to prioritize well-being by setting a great example, whether that means authentically supporting flexibility in work, being transparent with communications or encouraging the use of individual benefits. When you connect the dots and show your people it's okay, even expected, to work on their well-being and for them to bring their whole selves to work, you start to build trust.
2. Build well-being into corporate policies and programs (i.e., paid vacation time, volunteer days, on-site fitness events, conflict resolution at work, resilience training, measuring well-being in employee surveys). Give employees permission, resources and space to take care of their well-being. Invest in well-being tools and to activities to support these measures.
3. Value the whole person. When you consider the whole employee — their physical, emotional, work and financial well-being — you're acknowledging that what happens in one part of a person's life affects every other part of their life. And more importantly, that they can and should bring their "whole self" to work. Allow employees to have flexibility in their schedules. Remember that employees' work and personal lives are intertwined and leverage this through encouraging stress relief breaks or time off to recharge. Also consider how affinity groups and inclusion councils can show your employees that you value their differences and that you encourage them to be themselves.
4. Create tangible processes and materials that incorporate your company mission and values. Organizations that connect their business strategy, people strategy and well-being initiatives will be the most likely to succeed on all fronts. Give an explicit reason for why well-being improvement matters to the organization. For example, a healthcare organization can show the medical staff that it is imperative they take care of their well-being so they can be good role models and, in turn, authentically encourage well-being in their patients.
5. Secure ownership from your leadership team. Leaders help highlight and define the value of well-being improvement with their personal examples and reinforcement. HR can do a lot to operationalize that by encouraging leaders to model positive behavior through everyday actions – whether that's creating team challenges with division leaders as captains or sharing personal well-being stories from executives. Leaders should also be holding their managers accountable for supporting their employees' well-being.
6. Conduct a culture audit to understand how ready your organization is to support well-being. You need to recognize your cultural strengths and obstacles—which aspects of your culture are hindering and which are helping your efforts to improve well-being? Cultural attributes — like trust, flexibility and learning orientation — can inhibit or solidify an employee's ability to truly feel support from the organization.