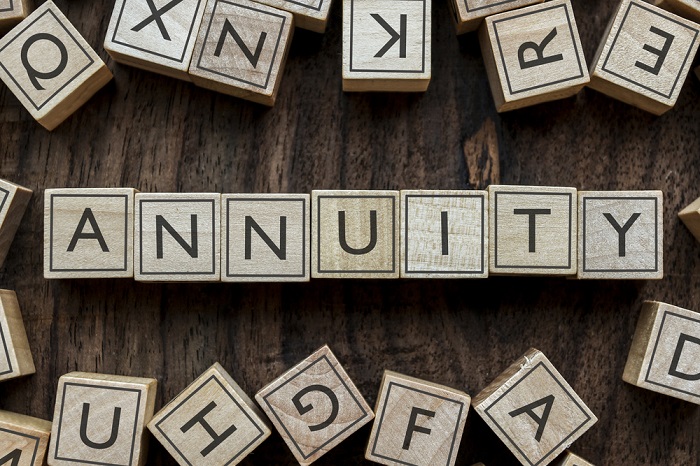 If you ask them, most Americans will tell you they would prefer a monthly income of $2,700 a month for life rather than a $500,000 lump-sum retirement payment.
But that doesn't mean they actually have that choice. According to TIAA's 2017 Lifetime Income Survey, while 62 percent of Americans say they'd opt for that lifelong monthly check, only 32 percent of those surveyed say their retirement plan offers such an option.
Among those who don't have access, or aren't sure if they have access to such products, half would like the choice of a lifelong monthly check from their plan.
And although 56 percent of Americans who are not retired say the most important goal for a retirement plan is to guarantee money every month to cover living expenses, just 13 percent of Americans have bought an annuity, although it's the only other financial instrument, other than Social Security, that can provide guaranteed monthly income throughout retirement.
Most nonretired Americans also want legislation to help them get more information about, and access to, lifetime income within their workplace retirement plans, with 71 percent supporting legislation to make it easier for employer-based retirement plans to include lifetime income products, such as annuities, as investment options and 67 percent favoring legislation that requires retirement account statements to include an estimate of monthly income in retirement.
Only 49 percent of nonretirees say they know anything about annuities, and 63 percent of nonretirees who are invested in target-date funds think that such funds will provide a guaranteed monthly paycheck for the length of their retirement; 70 percent would like their target-date fund to do so.
Worries about money in retirement are certainly not in short supply; among the nonretired, 61 percent worry about outliving their savings; 68 percent worry that they won't save enough for retirement; 67 percent are concerned about guaranteeing a steady retirement income no matter how long they live; and 69 percent are concerned about changes to Social Security. Most nonretirees surveyed also plan to augment their retirement income with part-time (52 percent) or full-time (11 percent).
Employers can help with those money worries by making sure employees understand how much money they'll actually need in retirement—only 24 percent think they'll need to replace at least 70 percent of their current income—and by using features in retirement plans such as auto enrollment and auto escalation. They can also prod employees to save more for retirement and make sure they understand how their savings translate into retirement income.