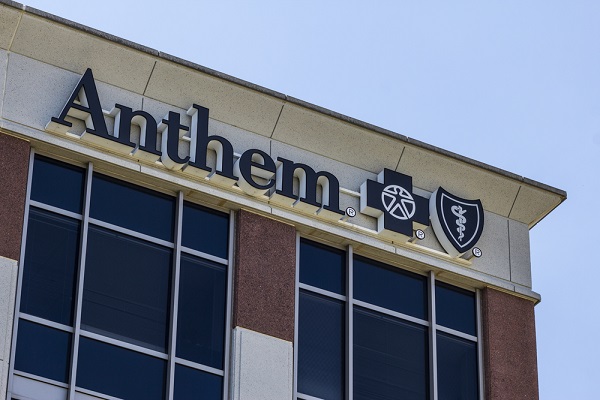 Health insurance market turmoil? Not for market giant Anthem Inc., which reported better-than-expected quarterly earnings as its Obamacare individual insurance business broke even. The company also forecasts a slight 2018 profit for the government plans despite uncertainty about the market's future. The news takes into account Trump's efforts to undercut former President Barack Obama's health reform law.
Anthem runs Blue Cross Blue Shield plans in 14 states, and said it had halved the number of areas where it will sell individual plans in 2018; that will cut enrollment by 70 percent next year and help profits. The company is also investing in new markets to help smooth out the effects of instability in the individual market, recently acquiring America's 1st Choice HMO, a Florida Medicare Advantage plan.
The company raised its 2017 adjusted earnings forecast to $11.90 to $12.00 per share, from more than $11.70. Anthem's net income increased to $746.9 million, or $2.80 per share, in the third quarter, from $617.8 million, or $2.30 per share, a year earlier. Excluding items, the company earned $2.65 per share, ahead of analysts' expectation of $2.42 per share, according to Thomson Reuters I/B/E/S. Total revenue gained nearly 5 percent to $22.43 billion, above analysts' estimate of $22.05 billion.
In addition to an optimistic outlook, the company also announced it will be launching an integrated digital health platform that aims to create a personalized member experience by connecting health care plan and benefits data with individual clinical and claims data, as well as information pulled from fitness and wellness apps.
According to a report in Health Data Management, the platform, Engage, was developed in collaboration with vendor Castlight Health. Anthem's large groups in California and sister plan in Colorado will be able to use Engage beginning in January. Engage will also be offered to all Anthem's large employer customers; 20 have already signed on.
The digital health platform is "all about health care navigation," according to John Doyle, CEO of Castlight Health, as well as employees' ability to make better cost and quality decisions when accessing care.
Not only is Engage linked with Anthem's suite of clinical and wellness programs, such as programs for expectant mothers or to help manage chronic conditions, Doyle says in the report, but also offers "wellness functionality" by connecting to fitness trackers and health apps that provide "data about everything from sleep patterns to physical activity and the like." Doyle adds that this employee information can be tracked, and employers can administer wellness challenges and tailor incentives.