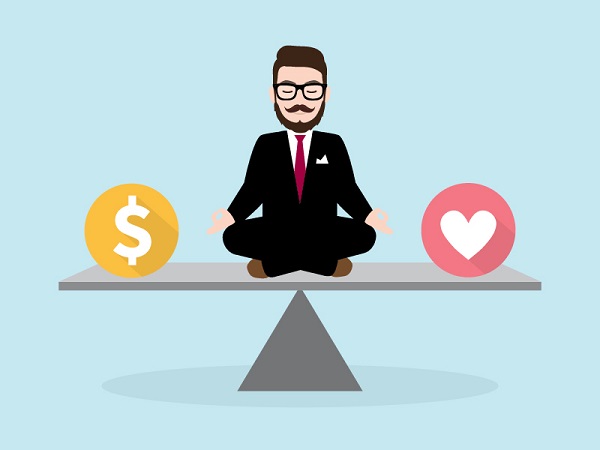 Employees have some pretty major priorities when it comes to objectives outside their work, and after saving for retirement, the ones that top the list are work-life balance and becoming fit and healthy.
But employers aren't coming out so well in their quest for these objectives, nor is the workplace itself, says the Global Employee Benefits Watch 2017/18 study from Thomsons Online Benefits—and employers are changing their benefits strategies to keep up.
HRDive reports that the survey reveals most employees—64 percent, in fact—feel that their employer and workplace are having a negative or very negative impact on their wellbeing. With respondents saying that after saving for retirement, work-life balance is their priority, it appears that workers are looking for change that will improve their circumstances. Survey respondents also said that they want employers' support for their broader needs beyond salary and retirement plans, such as buying a home or financial management.
But they're not feeling all that supported by employers, with 63 percent saying that one of their life's goals is getting fit and staying healthy, but only 30 percent saying their employer was helping that effort through a benefits program.
While "forward-thinking global organizations," according to the report, are changing "traditional reward strategies" to have a more positive impact on employee well-being and provide them with the best possible experiences, others are not; organizations that update their benefits programs, the report finds, are 60 percent more likely to offer well-being initiatives.
There are a number of factors pushing companies to reconfigure their benefits strategies so that they focus on employee well-being and help workers care for their families and save for the future. These include health threats such as the rising obesity epidemic, with more than 1 in 3 American adults identified as obese, and American workers taking a week less of vacation time since 2000.
Other studies show that retention is high when employers make workers' physical and emotional well-being a priority. Employees have added components to their wellness programs to address such issues as emotional health, financial management (a major stressor for workers), controlling back pain, student debt, sleep deprivation and even office design.
But there's a big payoff for employers that undertake to change benefits programs; the report cites research from Bersin by Deloitte that finds that organizations channeling their time towards creating a flexible and empowering workplace experience are five times more effective at improving employee engagement and retention than their peers.