Open enrollment season (or one of them, anyway) is in full swing, and don't I know it. As a channel manager for broker partnerships at Jellyvision, I work with brokers and brokerage organizations representing clients across a range of industries and company sizes. I see what the big guys are dealing with, and I know what's on the small shops' plates.
It's my job to keep a finger on the pulse of the broker space, and my role provides a unique insight into the benefits communication needs and challenges of brokers nationwide.
A lot of brokers are facing the same challenges. Their business needs form patterns and trends that I think are helpful to note. Since many of you are preparing for 2018, I hope you can use this information to your clients' benefit. I'll walk you through what I'm hearing from brokers in terms of needs, and provide a few product-agnostic tips and insights you can use.
Here's a look at what trends to keep in mind in 2018.
HDHP education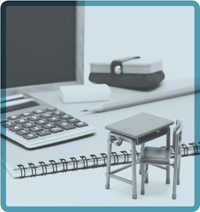 What brokers tell me: They're feeling pressure from their clients to provide HDHP education and decision support to benefit-novice employees who see the words "high deductible" and run for the hills. Whether they're being asked to introduce a new HDHP or to increase enrollment figures for existing plans, brokers everywhere are trying to find moves beyond premium increases to add to their repertoires.
What you can do: While "providing education" seems like a simple enough solution, I'd be remiss if I didn't mention one simple fact—employees don't want HDHP education. They want to vacation on a sunny beach. They want to be discovered on "The Voice." They don't want an HDHP-choosing seminar when their old co-pay plan seems to work just fine. When shopping for solutions, look to products that can make the process easier.
In other words, you don't want something employees must sit through in order to understand choices they'll make later on. You want to provide that understanding in the moment of the decision. Which plan is cheapest? Which covers all my needs for this year? What's going to happen if I get hit by a bus?
Outsourcing benefits communication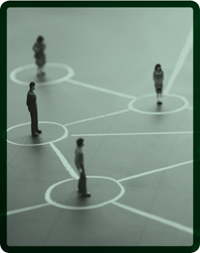 What brokers tell me: While clients have always been on the lookout for new, creative and effective ways to discuss employee benefit options with their employees, we're hearing from more and more brokers who say their customers are leaning on them for benefits communication insight and expertise. Small teams being asked to do more with less are increasingly turning over the benefits communication keys in an effort to cut down on the time it takes from their busy schedules.
What you can do: If your practice has the ability to provide the services your clients demand, you may not need a technology solution at all. To make your current content better, though, you'll want to focus on communicating benefits concepts in layman's terms. Simply removing insurance jargon from your material can make the difference between a confused employee and one who feels confident about his or her benefits choices. If you do want to add software solutions to your current offerings, look for products that are flexible enough to accommodate the quirks of your clients' plan designs.
Promoting wellness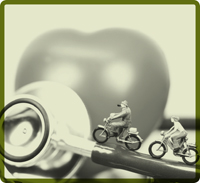 What brokers tell me: As the market explodes with wellness and financial wellness programs, brokers are watching their clients respond with enthusiasm to offerings that promise to change behaviors and lower health care costs.
What you can do: If your clients are considering wellness programs as a cost-saving option, you may want to share these handy facts:
The ROI for general wellness program activities is 50 percent.

For activities aimed at preventing chronic illnesses like diabetes and heart disease, the ROI jumps to 280 percent.

Financial wellness programs may help prevent money worries at work, a stressor that currently costs about three weekly hours per employee.
Of course, you'll also want to have a frank discussion about how they'll promote their programs to employees. A wellness program that's not getting used isn't helpful to anybody.
Closing the technology gap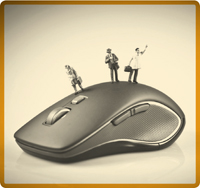 What brokers tell me: Although most of their clients have moved onto online benefits enrollment platforms, we're still hearing about the stragglers out there who continue to rely on old-fashioned pen-and-paper systems. Selling clients on modernization will be a priority in 2018.
What you can do: If your clients are dragging their feet on the way to the online enrollment party, help them to see beyond the price tag of any given solution. Explain how modernized enrollment appeals to a younger workforce, but can also cut down on long-term costs by reducing time needed for filing physical paperwork, eliminating redundancies when information needs to be digitized anyway, and decreasing the need to use print communication.
Using self-service tools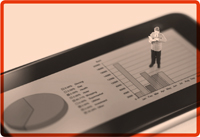 What brokers tell me: We're seeing nothing less than pure excitement from brokers who are finally able to offer smaller clients access to technology that was previously only available to larger firms. Software companies that offer self-service models of their enterprise-level solutions are attracting brokers who can deliver technology to smaller clients at an affordable price.
What you can do: Expect more clients to ask about self-service software options, and be ready to offer insight on which are best.
Will software run on a client's system, or will it take months of adaptation and personalization?

Can the software handle the types of questions most important to the client (e.g., how should I allocate my 401(k) vs. how does this health plan cover addiction counseling)?

Will your team take on the implementation task, or will you expect your clients to do so? What options will be available to customers who get stuck?
Robust leave-of-absence offerings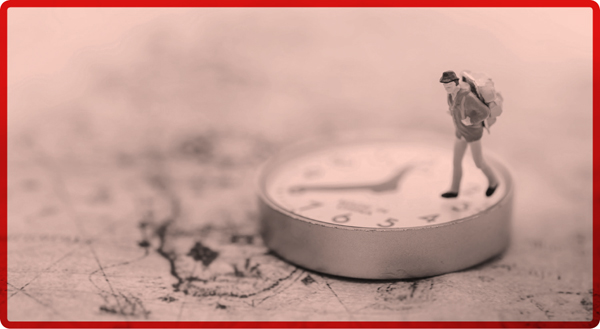 What brokers tell me: Right now, brokers are wondering how to implement more robust leave of absence plan offerings for their clients. Younger millennial workers and aging baby boomers nearing retirement age have different needs and expectations regarding taking leave from work. Millennials are looking for comprehensive benefits that allow flexibility; baby boomers working past traditional retirement age need time off for a variety of health needs. Offering solutions that help employers keep up can pay dividends in employee retention.
What you can do: Unless you want your clients' HR teams to become leave-of-absence concierges, you'll want to find solutions that can guide employees through the entire process, start to finish.