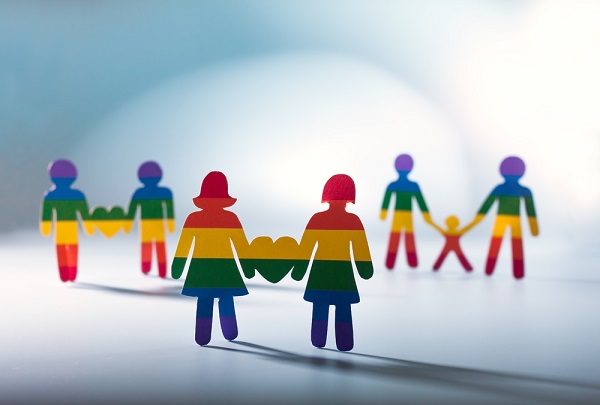 While many states and employers are enforcing LGBT-inclusive policies, progress is "at best sporadic and uneven" – and therefore a national anti-discrimination workplace law specifically addressing sexual orientation and gender identity must be enacted, according the U.S. Commission on Civil Rights' report, "Working for Inclusion: Time for Congress to Enact Federal Legislation to Address Workplace Discrimination against Lesbian, Gay, Bisexual, and Transgender Americans."
"As these policies are enacted separately and independently, the lack of national legal protections leaves many to hide who they are for fear of discrimination — including termination — in the workplace," the authors write.
The commission reviewed testimony, as well as social science research and surveys, and found that LGBT workers are still insufficiently protected from workplace discrimination, due in part to an "inconsistent and irreconcilable" patchwork of state laws against anti-LGBT workplace discrimination and federal court decisions interpreting existing law.
Twenty-eight states do not have state law protections prohibiting workplace discrimination based on sexual orientation, and 30 states do not have state law protections for being transgender or gender-nonconforming, according to the report. The commission also found that federal data sources do not effectively capture rates of LGBT employment or rates of LGBT employment discrimination.
"Today, it's possible for a lesbian couple to get legally married on Saturday and then be fired on Monday for putting a wedding picture on their desk," say proponents of federal legislation, according to the report.
"In many states, a person can be fired simply for being lesbian, gay, bisexual or transgender," the proponents add. "As a result, millions of LGBT Americans go to work every day fearing that without any warning they could lose their jobs not because of their work performance but simply because of who they are or who they love."
The commission makes the following key recommendations:
In order to effectively and consistently protect LGBT employees from workplace discrimination, Congress should immediately enact a federal law explicitly banning discrimination in the workplace based on sexual orientation and gender identity.

In addition to Congressional action, federal agencies including the Departments of Justice and Labor, the Equal Employment Opportunity Commission, and the Office of Personnel Management should issue and—where relevant—reaffirm specific guidance for federal and private employers outlining protections for LGBT individuals in the workforce, including specifically enumerating protections for transgender persons.

Workplace discrimination data should be collected through the inclusion of sexual orientation and gender identity questions in population-based surveys of the workforce such as the Census, American Community Survey, and surveys fielded by the Bureau of Labor Statistics and other agencies.