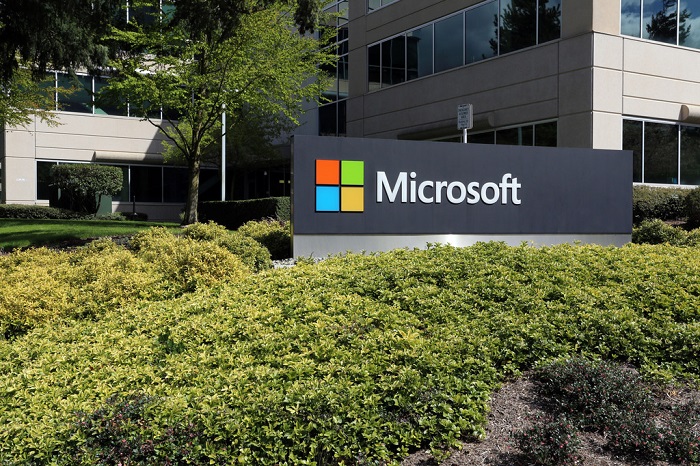 Microsoft Corp. says, while the company is "keenly aware of gender imbalance in the tech industry," a federal class action seeking to advance the discrimination claims of more than 8,600 former and current female employees is not the right avenue to tackle the issue.
Related: Here's how you can proactively address gender pay inequity
The case in the U.S. District Court for the Western District of Washington against the Redmond, Washington-based tech company argues that systemic practices across the company's office created a disparity for advancement and equal pay for women in engineering and technical roles compared to men in comparable positions.
Microsoft's opposition to class certification, filed Friday in federal court, reveals the tension the company faces as it fights the class claims while acknowledging internal and broader efforts to improve gender equality and diversity in the industry.
Related: Women get paid less no matter what
The tech industry has been under the microscope for gender inequity, and several other major companies have faced similar lawsuits, including Alphabet Inc's Google and Uber Technologies. The U.S. Labor Department also has open investigations against Google and Oracle.
The court filing, filed Friday, goes on to detail the company's efforts to improve diversity and inclusion, including a $55 million investment per year in programs, a mandatory companywide unconscious bias training and an internal investigation process.
"In over twenty years of committed diversity and inclusion efforts, Microsoft has learned that diversity is not a finite goal, but a process that requires constant self-assessment and re-commitment," Microsoft's attorneys at Orrick, Herrington & Sutcliffe wrote in a response to class certification. "Microsoft is keenly aware of the gender imbalance in the tech industry and is deeply invested in improving it."
Orrick partner Mark Parris in Seattle and partners Lynne Hermle and Jessica Perry in Silicon Valley represent the company in the case.
The complaint against Microsoft was spearheaded by three women—Katherine Moussouris, Holly Muenchow and Dana Piermarini—and they want to draw in 8,630 other women who worked for the company since 2012.
Attorneys at Outten & Golden, Lieff, Cabraser, Heimann & Bernstein and Frank Freed, Subit & Thomas represent the women in this case.
They argue that women in engineering and tech roles were discriminated against by the company with lower pay and fewer opportunities for promotions.
It notes a system used to rank employees that the case argues has a disparate impact on women and the internal complaint process falls short of protecting women workers against retaliation and discrimination.
An analysis of this "calibration process" submitted in court filings found that women received 500 fewer promotions than men with similar characteristics would have received.
It claims Microsoft attempted to sidestep the issue by publishing two "misleading" pay equity studies and pursuing diversity and inclusion programs.
Microsoft, meanwhile, argues against the class, saying the women are "scattered" across offices in dozens of offices and do not identify a discriminatory practice. The company defended its practice of evaluating employees. It claims the class is not cohesive.
Attorneys for the women and Microsoft did not immediately respond to request for comment.