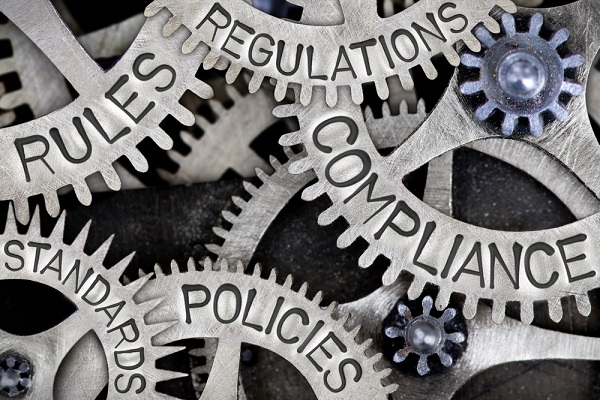 Despite investing some $80 billion a year and helping coach the world's fastest-growing companies, the venture capital business is oddly unsophisticated. Most firms lack basic corporate functions, such as human-resources departments or employee codes of conduct. The consequences of this weren't readily apparent until last year, when more than a dozen women came forward with allegations of harassment against VCs.
The industry is now getting some long-overdue help, and it's coming from a Washington lobbying group. The National Venture Capital Association, the trade group representing American VCs, published a trove of HR documents on Thursday encouraging firms to adopt new policies to define unacceptable workplace behavior. The paperwork describes what constitutes sexual harassment and discrimination, and outlines a procedure for handling complaints. HR best practices, diversity and inclusion policies, paid parental and family leave, and a code of conduct are also covered in the documents.
The initiative is the culmination of eight months of work by the industry group, member firms and experts in legal, HR and employment issues. VC firms aren't required to adopt the policies. The effort stopped short of creating a central system for victims to report inappropriate behavior, for which some have advocated. "With the release of these tools and resources, we've taken a positive step forward to address sexual harassment and create a more welcoming industry, but more work remains to strengthen venture capital for the better," Bobby Franklin, the NVCA president and chief executive officer, said in an emailed statement.
The VC trade group has spent much of the last year working to preserve carried interest tax benefits and protect immigrant entrepreneurs from deportation. But it has also said eliminating sexual harassment and fostering increased diversity of women and racial minorities are top priorities.
The suggested code of conduct offers a list of unacceptable behaviors for VCs at work. They include harassing employees, customers or other business associates; sleeping on the job; dishonesty; and gambling or drinking while conducting firm business. With more entrepreneur meetings taking place at bars and restaurants than in boardrooms, the alcohol restriction is unlikely to be adopted by most firms.
The policy for addressing and preventing sexual harassment calls for designating a neutral third party to receive complaints; a fair, swift and transparent investigation; and a commitment not to retaliate against accusers regardless of an investigation's outcome. It also recommends that employees in supervisory roles report instances or complaints of discrimination or harassment, even if they didn't personally experience or observe it, which is required by law in California and New York.