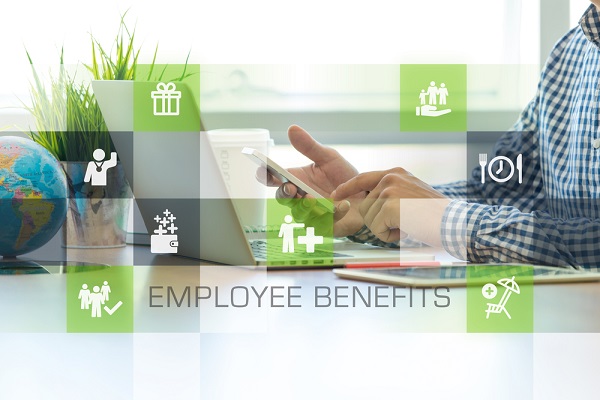 Benefits plan managers revealed several major shifts in plan emphasis this year, reports global insurance brokerage Hub International Ltd.'s third annual barometer survey The top priority expressed by the 300 benefits professionals surveyed remained managing the cost of benefits plans. But other results of the survey indicate that cost containment and other priorities of the past – including government compliance, catering to millennials and identifying new cost reduction methods – don't have the same urgency they once did.
These and other trends spotted in the survey are largely the result of two factors, says Mike Barone, Hub's North American president of employee benefits: the ongoing economic recovery and the war for talent. Which, he notes, are closely related. "The economy has put more pressure on human resources' responsibility for recruiting human capital and talent development. Depending on where you are, you have unemployment rates near zero. It's hard not to focus on anything else."
Related: In effort to win talent war, organizations ramp up benefits packages
But, Barone says, those in HR continue to resist multi-year strategic planning. According to the survey results, two-thirds are still planning a year at a time. This he finds frustrating, because adopting a multi-year strategy is the best way to achieve the results HR people claim to be pursuing. "Winning the war for talent acquisition and retention relies upon developing an integrated benefits strategy to support talent you have and attract the talent you want," he says. "It's a 1+1=3 paradigm."
Why does the trend to short-term planning persist? Two factors, he suggestes: C-Suite's pressure to recruit as the top HR priority; and "it's the way we have always done it" mindsets, particularly in the case of more-veteran personnel.
Sadly, most companies could easily make the shift to long-term planning simply by committing to invest time and effort in a couple of elements in the plan each year. "If you said you were going to think about this over a three year period and allocate a portion of your time every year listening to brokers and planners, you would start coming up with strategies for each area," Barone says. "Tackle two a year. Then you are going to hit a lot of best-in-class new trends. New ideas will begin to work for your business."
Barone addressed other trends that jumped out from this year's survey. For instance, the results showed an ongoing decline in the use of benefits to cultivate the coveted millennial worker. Is the honeymoon over?
Not at all, he says. Rather, the needs of the millennial worker have been fully integrated into most benefits packages, making it unnecessary for most HR departments to further fine-tune their packages to attract millennials.
Another notable result: More than half the respondents said they now look to wellness programs to simply improve employee morale. Many no longer demand that wellness plans produce metrics to justify offering the benefit.
Essentially, wellness programs are an accepted and expected part of a progressive company's package, he says. "If you're a company with an engagement strategy, I don't know how you have one without a robust wellness program.Today they are table stakes. It gives leadership an opportunity to say, 'We care about you and your family.' Wellness doesn't have to prove itself any longer through metrics."
Other results of the survey indicated that HR has yet to convince the C-Suite of the value of existing and emerging technological resources designed to make the job more effective. While 46 percent said they were convinced they could streamline the job with more technical support, more than a third said the C-Suite doesn't want to pay for such tools.
In general, Barone says, the survey results painted a picture of an improved environment for HR professionals. There is far less concern, and time spent, meeting government regulations with the Affordable Care Act in limbo. Packages generally are more reflective of workforce needs, with more companies offering health savings account options and voluntary benefits to give employee more personal choice in designing their benefits.
But the lack of long-term planning reported by so many respondents represents a major risk going forward as the battle for talent continues to escalate. "To not have an informed strategy around keeping and developing and recruiting talent means you are not pursing being the employer of choice for all employees," Barone warns. "Not having a strategy that supports that talent quest is a lost opportunity."