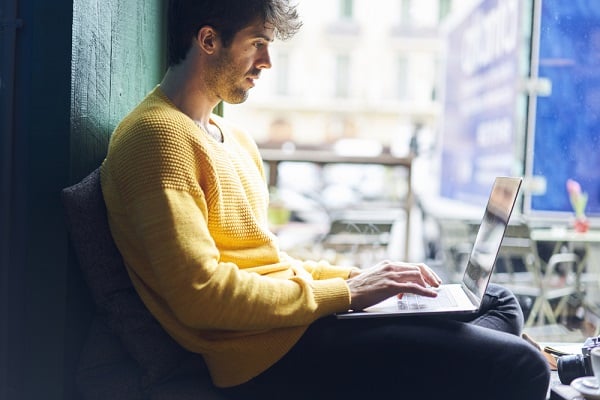 Companies that are moving away from flexibility in work location and hours are actually shooting themselves in the foot, says research from the Flex+Strategy Group.
Results of a survey of full-time employed adults, says the report, indicate that "major corporations including IBM may have gotten it wrong when they cited remote work as a barrier to innovation and collaboration and asked employees to re-locate back to company offices." In addition, the research finds a significant lack of training required for successful flexibility.
Related: Report on federal workers shows benefits of flex schedules
Among key findings in the research is the news that flexibility leads to innovation, as well as to communication, creativity, productivity and engagement. Among respondents, 60 percent who have flexible work options feel they're "more productive and engaged." Only 4 percent said they are less so, with 34 percent feeling their level of productivity and engagement is consistent.
"Organizations that blame flexibility for their performance challenges risk missing out on the very business gains they're trying to achieve," Cali Williams Yost, CEO and flexible workplace strategist, Flex+Strategy Group, says in the report. Yost adds, "The flexibility is not the problem. It's that organizations don't know how to use the flexibility and remote work strategically to transform their business."
They could also be shooting themselves in the foot as far as recruiting older workers, since flex time and location are big draws for workers aged 55+ as they seek to stay in or reenter the workforce to ward off the possibility of running out of money in retirement.
In addition, they're not doing themselves any favors by not broadening the use of flex work among female employees. Even though IBM cut remote work last year, more than a third of U.S. full-time employees now do most of their work from a remote location, 34 percent in 2017—up from 2013's 31 percent. But men make up the majority of remote workers. Regardless of where employees are located, the report says, 98 percent do report some form of work flexibility.
Among flex workers, 45 percent feel that flexibility increases their ability to "communicate, create and innovate with colleagues," with just 5 percent reporting a decrease; 49 percent say it remains the same. In addition, among remote workers, 41 percent say their flexibility increases communication, creativity and innovation, with only 4 percent reporting a decline. And when it comes to productivity and engagement, 58 percent say they've experienced an increase, with only 2 percent feeling a decrease.
The big drawback? No training. Fifty-seven percent get no training or guidance on how to manage flexibility, and that number has actually risen. Only 42 percent in 2017 said they'd been given guidance, compared with 47 percent in 2015. Among employees who received training, they felt their flexibility makes them more productive and engaged (70 percent); compare that with only 53 percent of those who didn't receive training. There's a similar significant difference among those who say their ability to communicate, create and innovate increases, with 53 percent of those who got training saying so, and just 39 percent of those who didn't reporting improvements.