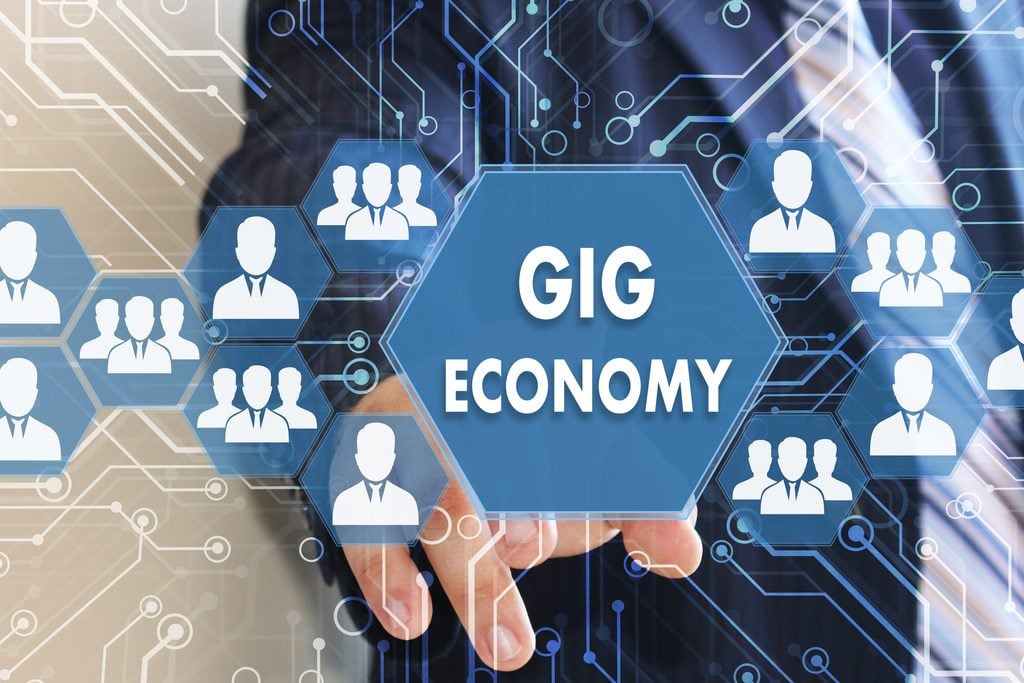 The verdict is in: talent managers have declared gig work "the new normal" and are looking for ways to capitalize on it that will differentiate them from their peers.
New research from Kelly Services, Inc. finds that 65 percent of talent/hiring managers say the gig economy is rapidly becoming the new normal for how businesses organize work, and 73 percent of them say that for companies to manage an increasingly dynamic global business climate, they'll need a much more flexible and fluid workforce.
Related: The evolution of the gig economy in 2017
The talent managers surveyed say 75 percent of global free agents choose gig work for positive reasons, seeing it as a way to improve their personal and professional lives. Of course, not all gig workers feel that way, but take the work to boost income or fill in the gaps caused by a lack of regular jobs or a scarcity of retirement savings.
But there are certainly plenty of positives in it for businesses, with 43 percent of organizations that hire gig workers experiencing at least a 20 percent labor cost savings; in addition, 72 percent say using gig workers/free agent talent gives their team or organization a competitive advantage. In the U.S., those free agents number 50 million, making up about a third of the workforce.
Related: Uber advocates for state-run portable benefits system
Yet even so, businesses aren't taking full advantage of gig workers thanks to strategies that fail to optimize their use. They are using them to fill in the skills gap, and are actually responding to gig worker insistence on "how, when and where to work" that the independence of autonomous work allows workers to seek. And while technology is making it easier for workers to be productive anywhere, companies aren't necessarily up to speed on flex time/locations, as some of them are actually backing away from such flexibility.
They are, however, jumping on the gig worker bandwagon as a means of avoiding payroll additions and adopting a scalable workforce that's less costly and permanent.
While 60 percent rely on gig workers to bridge a talent or capacity gap and 57 percent do so to cut costs or streamline operations, a significant number of hiring managers view independent workers as a critical source of outside knowledge and experience. In fact, 49 percent use gig workers to aid knowledge transfer; such workers can "infuse talent into their organizations and grow internal expertise."
"For some forward-thinking organizations, hiring independent workers is a way to import new and innovative ideas," Amy Anger, vice president and global practice strategy lead, gig economy for Kelly Services, says in the report. She adds, "Independents tend to work across a higher number of organizations and industries. By soaking up knowledge and experience from multiple engagements, they can be tremendously valuable as innovative problem solvers. Our research shows that 75 percent of those who engage gig economy workers believe that free agency helps individuals build a skill repertoire through various gigs—skills they can infuse into the organizations that engage them."