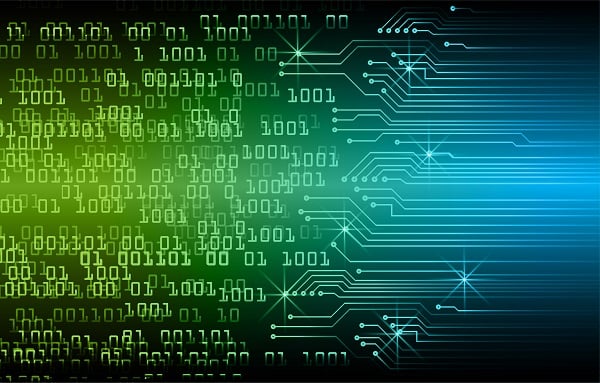 Employers that provide digital tools and learning technologies for their workers stand to not only better attract and retain talent, but also improve their bottom line, according to Randstad's report "Workplace 2025 – The Post-Digital Frontier."
Research Now surveyed 800 C-suite leaders and department heads as well as nearly 3,000 workers on behalf of Randstad, and found that "superior" companies that have completed their "digital transformation journey" are on average 165 percent more likely than "developing companies" to achieve business objectives, increase revenue, save costs and see return on investments.
Related: HR tech to watch in 2018
What's holding back many companies from completing their digital transformation journey? "A lack of skilled resources to implement new digital technologies" is a top challenge, second only to "lack of budget," according to the report.
Companies that are slower to adopt digital tools and learning technologies could also be at risk of losing as many as six out of 10 employees, workers responding to the employee survey say. Indeed, 40 percent of employees have already left a job because they didn't have access to the latest digital tools, and 58 percent report the need to seek new employment in order to secure digital skills.
"Digital technologies have fundamentally altered nearly every aspect of business operations today," says Alan Stukalsky, chief digital officer of Randstad North America. "Yet, as our study illustrates, business leaders are struggling with how to unleash the power and promise that a technology-enabled workforce offers. The simple truth is companies must be willing to adapt and scale traditional business models, in order to effectively compete for talent and drive operational growth."
Employee respondents identified the following as factors that would greatly influence their decision to join a company: the company's use of the latest digital tools (80 percent); an innovative culture (72 percent); and the company's reputation as a digital leader (62 percent).
Having a "digitally-savvy" leadership team also matters to workers: 72 percent agree a company's executive digital leadership greatly influences their willingness to join an organization, though only 37 percent of employees completely/strongly agree their employers have a digital leader in place.
What does it take to be a digital leader in the eyes of workers? A majority (76 percent) of employee respondents say it means having the ability to keep people connected and engaged, and an equal percentage say it means having a commitment to drive "a culture of innovation, learning and continuous improvement." Three quarters say it means being agile and having digital-savviness in their use of digital tools to drive business success, 72 percent say digital leaders have exceptional knowledge and skills related to collaboration and team-building, and 63 percent say such leaders are adept at risk-taking.
The report also found that nearly all (90 percent) employees want to acquire new digital skills in order to further their careers, but respondents were largely dissatisfied with the digital tools and learning technologies offered by their current employers:
only 13 percent say their employer has fully embraced technologies like automation, artificial intelligence and collaboration tools
one-third of workers don't feel that their employers offer ample opportunities to acquire digital skills with training and on-the-job learning
fifty-eight percent of workers say their employers use the latest digital tools and platforms — but don't provide the necessary training
fifty-six percent of workers feel they lack the skills required today to be digitally savvy
fifty percent don't believe they will learn new digital skills fast enough to succeed in their careers.
To help organizations determine where they land on the spectrum of digital transformation, Randstad on Tuesday launched a proprietary quiz for business leaders "to assess their digital progress and uncover customized recommendations to further their digital transformation."