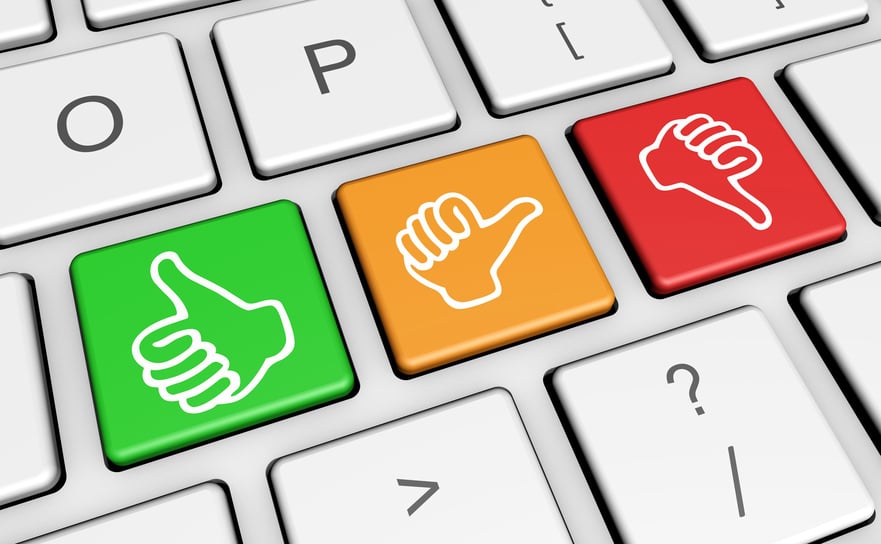 Since inception, the consumer-driven health care (CDH) movement has steadily gained momentum, as evidenced by the rate at which employers offer CDH plans and the volume of assets that are invested in tax-advantaged accounts like health savings accounts (HSAs), flexible spending accounts (FSAs) and health reimbursement arrangements (HRAs). But although all indicators trend up, growth has not kept pace with rapidly shifting market forces that threaten the future of CDH.
According to Mercer, while more than 60 percent of employers currently offer consumer-driven health plans (CDHPs), only one-third of employees are enrolled in them. Meanwhile, the National Business Group on Health's 2018 Large Employers' Health Care Strategy and Plan Design Survey predicts that by 2020, 97 percent of large employers will offer CDHPs, with an increasing number offering those plans as the only option for employees. Clearly, consumer adoption of these plans and the need to manage future health care spending and saving must occur at a more rapid pace.
Consumer-driven health care is underpenetrated in the market due to a combination of dismal consumer engagement, low enrollment, and poor broker and employer focus. But we can fix these threats if employers and brokers work together to deliver winning consumer-driven health care strategies.
Turn threats into opportunities
Before we can discuss solutions, we must take a look at the conditions that have led to the current state of CDH: poor plan design and the inability to properly communicate the value proposition have created confusion and apathy about health care spending and saving among consumers. If left unchecked, the original mission of CDH — to empower consumers with greater access to information and number of choices, leading to smarter health care saving and spending decisions and ultimately, better health outcomes and lower system-wide costs — will fail.
The good news is it's not too late to get back on the path toward true health care consumerism. There is also tremendous opportunity for brokers who get CDH right. According to Aite Group's recent report "2017 U.S. Health Benefit Accounts: Account Spending is on the Rise," only 17 percent of eligible medical spending flows through tax-advantaged CDH accounts. By cultivating a more coordinated partnership, brokers and employers have an immense opportunity to help consumers understand the $118 billion savings opportunity they have just by paying their health care expenses with tax-advantaged account dollars.
6 best practices for brokers to implement with clients
1. Partner with employers to develop good plan design. Poor plan design is the most common reason for disappointing enrollment results. It's crucial that brokers and employers remember the fundamental mandate of CDH: that plans offer a win for employers, brokers and consumers.
Good plan design starts with a clear objective, follows a few rules of thumb, and avoids the perception that employers are unfairly shifting the cost of health care to consumers without providing equitable value.
Start by helping employers understand that funding CDH accounts for their employees is critical to driving account adoption during open enrollment. According to Mercer's "National Survey of Employer-Sponsored Health Plans 2015," CDH account adoption increases exponentially with direct-dollar contributions from employers, to nearly 40 percent with a contribution of $800, up from just over 20 percent with no employer contribution.
Whether employers are saving money by offering a benefit-neutral plan or offering better benefits for the same spend, brokers should convince employers to re-commit health care benefit dollars into CDH accounts to drive increased participation.
2. Position the CDH account and plan as an integrated value proposition. Every health plan comes with out-of-pocket cost responsibility, and therefore, should be paired with a tax-advantaged CDH account that saves consumers on average 30 percent of their qualified health care expenses.
Encourage employers to present the health plan and account as a single, complementary solution, and help them to communicate that these CDH accounts were designed to help offset the increased cost responsibility of the consumer-directed health plan.
3. Implement a train-the-trainer model with HR. Human resources departments are the gatekeepers of benefits enrollment and adoption. In addition to taking a more active role in overall plan design, brokers can also ensure that employers are educated on the value of CDH and prepared to drive enrollment. Working with employers to help them better articulate plan and account value propositions, as well as differences in plan design, can have a huge impact on enrollment.
4. Encourage employers to disrupt the status quo. It's human nature to avoid change. As a result, there is a tendency to make it too easy for employees to take the path of least resistance by allowing them to rollover their current benefits elections. To drive adoption, employers must do everything they can to ensure employees review their options carefully during open enrollment, as well as incentivize them to pick the plans and accounts most beneficial to them, even if it means undertaking big change.
Because change can be scary, it's important for brokers to arm themselves and employers with facts, statistics, case studies and other supporting materials that prove the effectiveness of CDH.
5. Communication is key to a successful open enrollment. Consumers are confused and overwhelmed by the number and complexity of plans and accounts offered. Timely and repeated communications are key when educating consumers, but brokers often leave this essential function exclusively to busy employers who wear many hats.
An effective communication strategy should focus on account benefits and provide access to self-service tools that empower the consumer to see how they can pull various levers to meet their unique health care saving and spending needs.
Ideally all year, but especially two to three months before open enrollment, brokers should work with employers to communicate how accounts work and to provide account comparison tools and checklists.
To make the communication process smooth for employers, brokers should take the lead producing and maintaining a library of turnkey reference materials and tools that employers can deploy with minimal effort.
6. Cultivate and leverage executive buy-in to rally support for new programs. Encouraging company executives to remain visible and vocal throughout the open enrollment process, especially when rolling out new plan and account options, can help employees understand that everyone is in this change together for the better. There are many ways in which executive influence can be leveraged, including company-wide meeting attendance, communications sent on their behalf, sharing personal experiences and more.
As a bonus, cultivating a partnership at the highest levels of management within employer groups can add value to the services brokers offer, while differentiating them from the competition.
Paying dividends now and into the future
As key stakeholders in CDH, we know that consumer engagement is crucial to drive adoption and funding. Consumers are leaving billions of dollars in tax savings on the table. As the front line in the march toward CDH, brokers must take the lead with employers to eliminate consumer confusion and apathy.
Cultivating strong partnerships now to ensure best-in-class CDH implementations will result in a win-win-win for brokers, employers and consumers as brokers capitalize on the untapped growth potential of CDH accounts, employers realize hard-dollar cost savings as well as happier, healthier employees, and consumers benefit from the cost savings and better health outcomes associated with more informed spending and saving decisions.
Steve Auerbach is CEO at Alegeus and a member of its Board of Directors. Steve has over 25 years of experience in health care benefits.