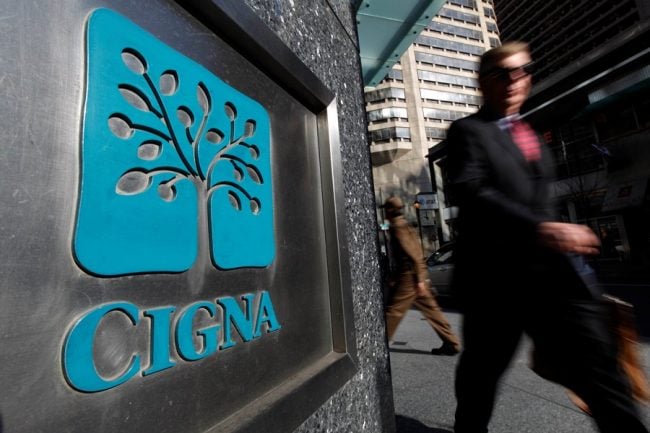 The top executive of health insurer Cigna Corp., which recently agreed to take over one of the largest pharmacy-benefit managers, said he's ready for changes in how prescription drugs are priced and sold in the U.S.
"The way rebates function in the marketplace are a manifestation of the way the pharmaceutical manufacturers have worked for quite some time," Cigna Chief Executive Officer David Cordani said in an interview. "That will change and evolve."
To convince prescription plans to cover their medications, drugmakers often give substantial discounts off the list prices of their products, but that system has been criticized for leaving consumers with higher prices. To address that, some intermediaries are now passing rebates on to help lower consumers' up-front costs.
Related: Are selective formularies the solution to high drug prices?
Cigna agreed in March to acquire Express Scripts Holding Co. for $54 billion, in a wager that it could lower health-care costs by simplifying the drug supply chain. The transaction is being reviewed by regulators at the U.S. Department of Justice.
Questions about the future of the drug-middleman business are weighing on Cigna as it works to complete the deal, overshadowing the company's quarterly results, said Jason McGorman, an analyst at Bloomberg Intelligence. The stock declined 1.4 percent to $169.99 at 12:16 p.m. in New York, even though Cigna posted strong first-quarter operating earnings and the company raised its forecast for the year.
A top Trump administration official on Thursday floated the idea of reining in drug rebates by re-examining the safe harbor that they currently have under federal anti-kickback laws. President Donald Trump is expected to unveil a plan to bring down drug prices next week.
Express Scripts, which reported Wednesday after the close of regular trading, had "outstanding" results, Cordani said in the interview, highlighting its success in holding on to its clients. He said the company is ready for changes to drug pricing, and can share drug discounts with its customers in whatever form they prefer.
"Whether it's through lower premiums, whether it's through different copay or deductible levels, whether it's through rebate sharing arrangements, whether it's through different administrative fees, we have the flexibility," he said. "The solutions exist to support a whole variety of program designs."