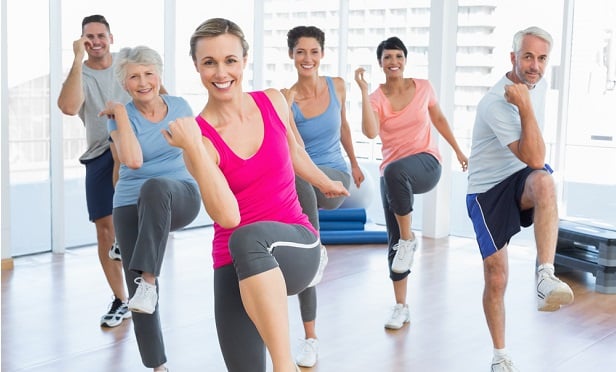 It's becoming more tempting for employees to take part in employer-offered well-being programs, as bosses increasingly add or expand such programs and boost rewards offered to employees who participate.
That's according to the ninth annual Health and Well-Being Survey from Fidelity Investments and the National Business Group on Health, which finds that not only are companies planning to expand existing programs—67 percent, in fact, plan to do so over the next 3–5 years—but they're upping the ante to entice workers to buy into such programs.
In fact, 86 percent of employers are already offering financial incentives to workers, and the size of those incentives has already grown substantially; the average incentive amount increased to $784 for 2018, up from $742 in 2017, and a 50 percent increase from the average of $521 in 2013.
Related: 9 best practices to increase engagement in wellness programs
And it won't stop there, considering that 29 percent of employers say they intend to boost those incentive dollars offered to employees over the next 3–5 years.
Employers are really putting a lot of muscle behind well-being programs, despite recent reports that downplay their effectiveness in helping employees. In fact, Robert Kennedy, senior vice president, Fidelity Benefits Consulting, is quoted in the report saying, "The fact that companies continue to dedicate an increasing amount of resources to their corporate well-being programs indicates they are having a positive impact on overall workforce performance.
Kennedy adds, "These programs have evolved beyond traditional health and lifestyle activities to now include elements of financial security, social/emotional well-being, and even job satisfaction. An employer's well-being programs are now overwhelmingly viewed as a platform to improve employee engagement, increase worker productivity and reduce absenteeism."
The survey indicates that such evolution is still underway, with 67 percent of companies planning to expand well-being initiatives over the next 3-5 years to include programs not specifically focused on physical health. Not only do they already offer traditional health-focused programs, such as weight management and smoking cessation, 92 percent of employers are adding emotional health programs; 90 percent already offer financial wellness programs, such as debt management and budgeting.
Other offerings gaining popularity include stress management training (77 percent), community involvement/volunteerism activities (72 percent) and social connectedness opportunities (60 percent).