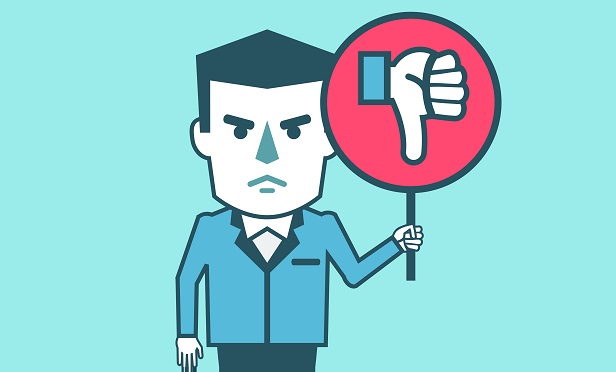 Commercial health plan members are experiencing stable or increasing customer satisfaction, according to a new study, but that doesn't mean they are satisfied with health insurers.
The J.D. Power 2018 Commercial Member Health Plan Study actually finds that overall satisfaction scores for health insurers remain one of the lowest-rated industries the firm evaluates.
Among the challenges facing health plans, the report says, is effective communication with members while helping them navigate the health care system. In addition, only 47 percent of plan members fully understand how their plan works. Of particular annoyance: understanding when pre-approvals are needed for medical procedures, services or treatments.
"Commercial health plans have been battling a perfect storm of rising costs, payment reforms and consolidation, which has distracted them from focusing on improving overall customer satisfaction in the sector compared with other industries," Valerie Monet, senior director of U.S. insurance operations at J.D. Power, says in a statement.
Satisfaction with health plans is lower than most other industries— satisfaction among customers of commercial member health plans is only an average of 712 out of 1,000; that's 100 points lower than the average score in real estate, the top-performing industry group.
Satisfaction also varies between different regions and providers: six regions in the country in which satisfaction among members is highest are Maryland (736); Michigan (724); East South Central (723); California (721); New Jersey (720); and Florida (720). Blue Cross Blue Shield ranked highest in 10 regions, while Kaiser Foundation Health Plan did so in six.
Unsurprisingly, members who trust their health plans have higher satisfaction levels, and higher engagement with their plans drives trust. Noted drivers of trust and engagement include using cost estimators or cost-tracking tools provided by the plan and submitting information to the health plan directly, either through an activity tracker or another method.
One area contributing to customer frustration is customer service. Used to better and faster service provided by other industries, they expect that, despite its complexity, health care should do a comparable job. And although more retail clinics and urgent care locations springing up and providing consumers more options, their satisfaction with choice of clinics and urgent care locations covered by the plan is down year over year.