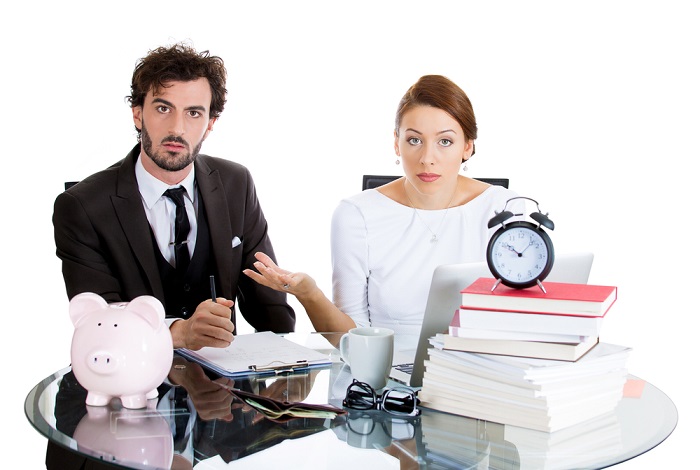 As someone said a few decades ago, what we have here is a failure to communicate.
Among couples, that is. A Fidelity couples retirement study finds that despite the fact that 72 percent of couples say they communicate "exceptionally" or "very" well on financial matters, that's actually pretty far from the truth.
Instead, 43 percent couldn't correctly identify how much their partner makes. And of that group, 10 percent were way off—by $25,000 or more.
Read: Retirement planning trend: Women now spend fewer years in marriage
And if they don't know how much each other is making, how far removed from reality are they on the little matter of retirement?
The answer is, pretty far. Not only do 48 percent have "no idea" about how much money they'll need to keep up with their current lifestyle in retirement, 47 percent can't agree about what that amount ought to be. In this, boomers are the worst, which is scary since they're closest to retirement.
The situation is not improved by the fact that 60 percent of couples and 49 percent of boomers have no idea how much Social Security they'll get, despite that information being available on the Social Security website.
Oh, and a third of couples also disagree on how comfortable retirement will be (assuming they actually manage to get there together).
In addition, 74 percent worry about the toll medical bills will take in retirement, while 51 percent worry about outliving their savings in retirement. But does that mean they've made a plan? Nope.
Just 21 percent have done so, and 36 percent are stalling, saying they haven't even thought about getting around to it yet. And even though it's their biggest worry, 37 percent haven't even considered what potential health care costs could actually do to their retirement savings.
"We know couples don't always agree when it comes to money, but we were surprised how many missed the mark on the question of their partner's salary," John Sweeney, executive vice president of retirement and investing strategies at Fidelity, says in a statement.
Sweeney adds, "If gaps exist around basic questions like salary, couples might have other opportunities for improvement on the financial front, such as sorting through and tackling important issues together around the next big milestones in their lives, how and where to spend retirement and later-in-life issues involving eldercare and estate planning."
He points out that such a lack of cooperative planning between couples could be a top driver to that overall ignorance and anxiety about retirement.