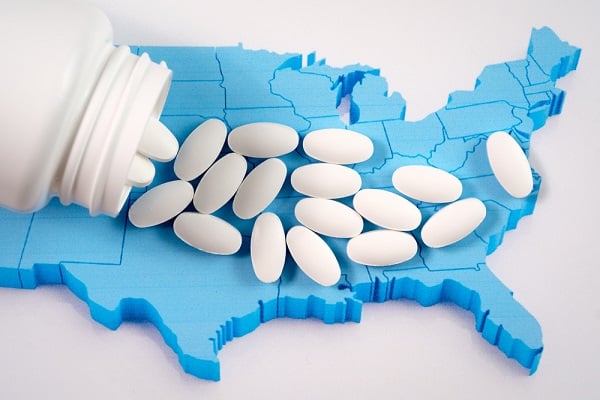 Purdue Pharma LP is bringing in a famous figure in corporate restructuring as the Oxycontin maker tries to overhaul its business and distance itself from the U.S. opioid crisis.
Steve Miller, 76, will become chairman of the company's board effective Tuesday. Miller, author of a 2008 memoir titled "The Turnaround Kid: What I Learned Rescuing America's Most Troubled Companies," helped lead auto-parts maker Delphi Corp. through bankruptcy and served as chairman of American International Group Inc. as the insurer worked to repay its federal bailout after the financial crisis.
Related: Opioid makers responsible for rising premiums, new class-action suit alleges
Purdue also named Marc L. Kesselman as its general counsel, the Stamford, Connecticut-based company said in a statement. Marla Barton, who became general counsel in February, will depart after a transition.
The company declined to make Miller or Kesselman available for an interview.
Purdue and other opioid makers and distributors face more than 800 lawsuits over their alleged roles in creating an epidemic of addiction and overdoses. Plaintiffs claim that Purdue's aggressive sales practices helped lay the foundation for a public-health calamity.
The closely held drugmaker has said it shouldn't be blamed for the crisis. It has retreated from the pain-drug market, cut jobs and positioned itself as an advocate for fighting the epidemic, which kills 116 Americans a day. Under Chief Executive Officer Craig Landau, who took over the top job last year, Purdue stopped promoting opioids to doctors and has begun emphasizing other products. Last month, it said it had completed an early-stage study for a cancer therapy.
Navigating the numerous opioid lawsuits will be among the most immediate tasks facing Miller and Kesselman. U.S. District Judge Dan Polster, who is overseeing the consolidated litigation in Cleveland, has said that he wants a "meaningful'' resolution that addresses the companies' business practices and the roots of the crisis.
OxyContin, approved in 1995, is Purdue's biggest-selling drug, though sales have declined in recent years amid competition from generics. It brought in $1.8 billion in 2017, down from $2.8 billion five years earlier, according to data compiled by Symphony Health Solutions. Purdue also sells the painkiller Hysingla and Butrans, a transdermal patch.
Purdue placed full-page advertisements in major newspapers in December promoting its abuse-deterrent drugs and support for federal guidelines for safe prescribing of opioids. It also has been running an open letter in newspapers since July 16 touting its efforts to assist in ending the epidemic. The company has partnered with the National Sheriffs' Association to help fund distribution of the overdose-reversing drug naloxone.
Kesselman previously worked at Yum! Brands Inc. and Dean Foods Co., and was general counsel in the U.S Department of Agriculture. He also worked as an attorney in Ropes & Gray, a law firm which is currently representing some municipalities that have sued the drug industry.