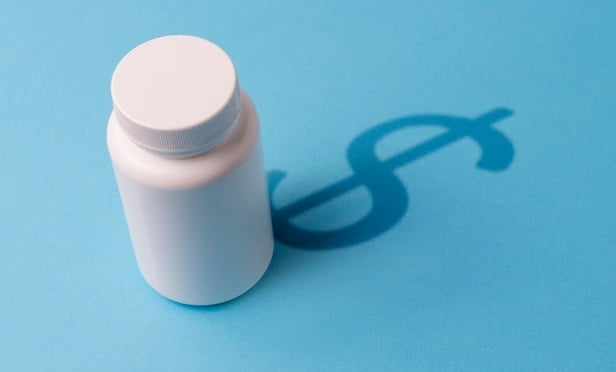 White House staff are reviewing a proposal that may require pharmaceutical companies to be more transparent about their pricing, a key piece of President Donald Trump's plan to lower drug costs.
The Office of Management and Budget has received a proposed regulation by the Department of Health and Human Services that deals with drug-pricing transparency in the U.S. Medicare and Medicaid systems. OMB typically reviews regulations before they're made public. The proposal, posted online Tuesday, was titled "Medicare and Medicaid Programs; Regulation to Require Drug Pricing Transparency." Little other information was made publicly available.
Related: Merck lowers prices as Trump's attacks on drug prices gain steam
The Senate, meanwhile, is debating a spending bill for HHS. Senators Chuck Grassley, an Iowa Republican, and Dick Durbin, an Illinois Democrat, have proposed an amendment that would fund requiring drugmakers to post prices on direct-to-consumer advertising. The senators say the amendment would bring more transparency. Listing prices in drug ads is a part of Trump's blueprint to reduce drug prices.
"While we cannot comment on pending regulations, the president's 'American Patients First' blueprint to lower prescription drug prices and reduce out-of pocket costs clearly states that HHS is looking at options to require drug-pricing transparency," Caitlin Oakley, a spokeswoman for the health agency, said in an email Thursday. "It should not come as a surprise that this would require rulemaking."
The Pharmaceutical Research and Manufacturers of America, the industry trade association, said disclosing prices in ads won't benefit consumers because they aren't what patients will pay at the pharmacy. PhRMA also said the requirement could face legal issues, "including First Amendment concerns," according to an emailed statement.
Released in May, Trump's blueprint states that HHS may make "Medicare and Medicaid prices more transparent, hold drugmakers accountable for their price increases, highlight drugs that have not taken price increases, and recognize when competition is working with an updated drug pricing dashboard." The online dashboard provides Medicare and Medicaid spending data.
The blueprint states that price transparency is important in implementing contracts under which insurers and pharmacy-benefit managers pay based on how well a drug works.
"We now have an opportunity to do what we all talk about doing, which is doing something about the price of pharmaceutical drugs," Grassley said on the Senate floor Thursday.
There have been several steps taken in recent weeks to implement the blueprint. Earlier this month, HHS Secretary Alex Azar said drugmakers would be required to negotiate on prices for more prescription drugs under the Medicare program.
In July, OMB began reviewing a proposal to curb kickback protections that allow drugmakers to offer insurers and pharmacy-benefit managers rebates widely blamed for keeping drug prices high. That proposal is still under OMB review.