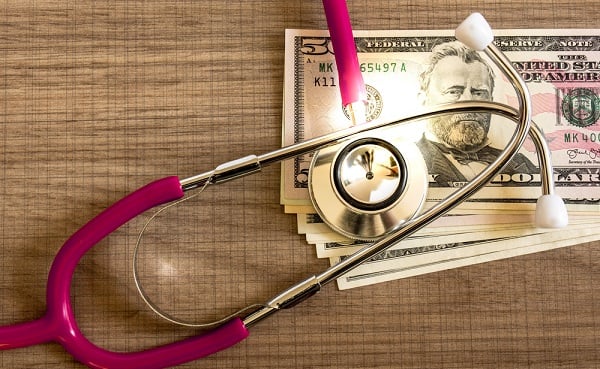 Medical tourism, a practice that showed great promise ten years ago, is drawing attention from employers again—but the focus is now on traveling in the U.S. to high-quality, high-volume medical facilities.
Part one of this series looked at the history of medical tourism and how it was affected by the passage of the Affordable Care Act (ACA) in 2010. This article will look at how the industry has adapted to changes in the marketplace, and how employers are once again experimenting with the concept as a cost-saving measure.
Shifting the focus
The demand for traveling to surgical centers in other countries was growing a decade ago, when pre-existing condition clauses and other insurance exclusions meant that some Americans had to look outside the U.S. health system for certain medical procedures. Some employers and insurers launched programs to cater to this market. Medical tourism companies sprang up, anticipating continued growth in demand.
Related: Startups giving a boost to medical tourism industry
But with the passage of the ACA, most of the U.S. coverage exclusions were no longer allowed. The demand for overseas care took a hit. In an article in Managed Care, Rajesh Rao, who ran a hospital network specializing in overseas medical tourism, says interest in his network dropped sharply after the passage of the ACA. "And as soon as the ACA went into effect, all those discussions stopped," he says.
Leigh Turner, PhD, a professor of Bioethics at the University of Minnesota, says that in the long run, many of the medical tourism startups may have simply found the process too complicated to really build a profitable business around. "A decade ago there was the idea that this was a can't-lose business proposition," he says. "But it turned out to be quite difficult to scale up. The challenge of medical tourism was that it's a bit like being a tour operator; it can be fairly expensive and involved. It was an interesting model but it hasn't had a huge uptake with insurers or employers."
The rise of domestic medical tourism
The medical tourism concept, however, still had fans. They argued that the cross-border options, with longer travel requirements, language barriers, liability questions, and other issues might not be for all patients—but traveling for quality care in the U.S. still made sense.
"It's easier to convince employees to travel to a different state, than to travel to a different country," says Renee-Marie Stephano, president of the Medical Tourism Association. "Domestically, medical tourism is now focused on centers of excellence. We're seeing is this trend of engagement by employers to provide a better level of care."
In this model, companies offer employees the programs that help pay for travel expenses to centers of excellence—hospitals such as John Hopkins or Mayo Clinic—that perform high volumes of the needed procedures. As this article in D Magazine explains, high volume, high quality centers can deliver care that results with fewer complications and re-admissions, two things that increase health care costs.
"Direct contracting with centers-of-excellence steers patients to hospitals that provide high-quality care and are willing to discount their prices in exchange for the higher volume of patients," writes Steve Jacob. "Typically, hospitals are screened based on quality, using data to show that their clinical outcomes and patient satisfaction exceed a threshold defined by the purchaser. Then purchasers negotiate a single price for services associated with a procedure."
A new solution: direct contracting
But nationally known brands such as Mayo or Cleveland Clinic are not the only options for employers interested in this approach. "Really the goal is to identify high quality networks and get better access to services," Stephano says. "There are less well-known brands that are delivering amazing clinical expertise." She notes that Mercy Health, based in Springfield, Mo., is one of several medical centers that Wal-Mart has contracted with to provide employees around the country with orthopedic surgical procedures. "They've been able to bring the cost of services down by negotiating prices. Really, it's based on value, whether [care is] domestic or international."
Stephano says that hospitals and brokers both are slowly coming to understand that bundling services and providing direct contracting can help hold the line on costs, attracting patients and employers. "Brokers and clients are looking to obtain new clients, and how do you do that in a market where the cost of health care is not going down?" Stephano asks. "You have to be able to provide some creative solutions that are going to add value for that employee pool."
The learning curve on medical tourism is still a challenge that her group works with, Stephano says. "For the most part all of the perceived obstacles have been overcome," she adds. "Now it's just a matter of the education process, getting more brokers to understand the value of medical travel and direct-contracting.
"They've already been direct-contracting with local hospitals," she continues. "We just need to help them understand that medical tourism is also direct contracting."