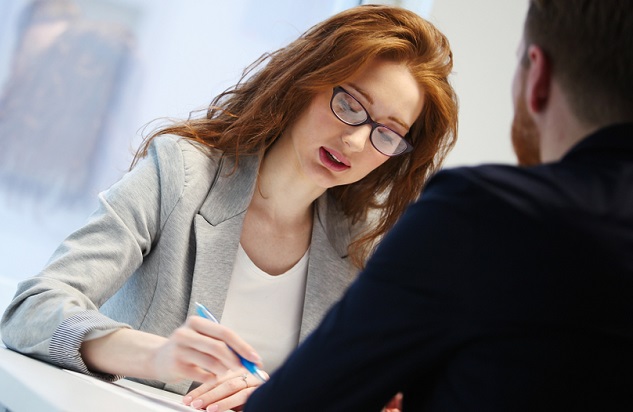 C-Suite executives are two times more likely than business leaders to think that their organization's strategic talent acquisition priorities are highly effective, according to Cielo's 2018 Talent Acquisition 360 study.
The report examined the differing viewpoints and expectations of senior leaders, business leaders, HR professionals and procurement professionals regarding their organization's talent acquisition priorities and strategies for accomplishing them.
Related: Are you prepared for job candidates to ask, "Why should I work here?"
"Over 70 percent of C-Suite leaders now say they want to play a role in talent acquisition decisions, a clear indication of the increasing pressure to align talent acquisition and retention with business goals," says Sue Marks, founder and CEO of Cielo, a global recruitment process outsourcing provider. "There is a tremendous opportunity to improve outcomes through better collaboration and communication across the enterprise."
While the C-Suite identified "innovating to meet the demands of the business" as its top strategic priority, procurement and the business are focused on other areas. When analyzing strategic priorities, HR and business leaders care most about balancing the short-term goal of developing a strategic workforce plan with the long-term goal of ensuring that the company is looking at objectives such as innovation and agility.
C-Suite leaders have a broader view of organizational goals and reputation, and therefore view talent acquisition priorities through that lens, according to the report. They prioritize communicating their organization's employment value proposition and providing great experience to their stakeholders like candidates, recruiters and hiring managers.
Procurement, meanwhile, is focused on priorities that will drive greater efficiency, such as delivering quality of hire — even though they do not consider it a top metric for success. HR leaders care most about sourcing great talent.
Cielo's report offered three recommendations to close the perception gap between stakeholders:
– Improve communication and collaboration among all stakeholders,including candidates.
– Define what quality of hire means within the organization and provide a standard for measuring it that accounts for the perspectives of each stakeholder.
– Embrace a consistent approach for attracting, recruiting, hiring and retaining all types of talent – from contractors to permanent employees.
The report also found that nearly 30 percent of companies are now hiring contingent labor across all job levels, including 24 percent of senior roles, 28 percent of manager level roles, 32 percent of individual contributors and 41 percent of entry-level talent. This contingent labor includes temporary employees, independent contractors, consultants, interim executives and gig workers. The proportion of contingent labor in the total workforce is significantly higher in Asia Pacific, Latin America and the Middle East than in the United States, Canada and Europe.
"There appears to be a rapidly growing trend as 65 percent of companies we surveyed said they expect flexible workers, contingent workers and project-based workers will take over a significant amount of the work currently being done by full-time employees," says Marissa Geist, executive vice president and managing director of the Americas for Cielo.
"We're seeing more and more companies embrace a 'Total Talent' approach that incorporates the recruiting, hiring and retaining functions of all their employees into a single strategy," Geist says. "This shift introduces important challenges, specifically around who owns that single strategy for the organization."
Time to rethink your hiring strategy?