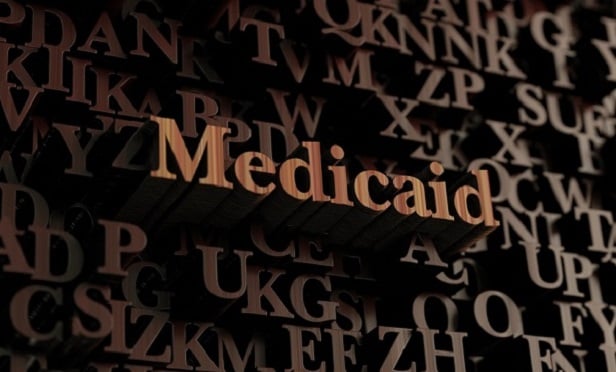 Voters in three traditionally Republican states have come out in favor of Medicaid expansion, and two more states now have Democratic governors who might succeed in broadening the program's reach, as well.
NPR reports that in Idaho, Utah and Nebraska, the vote means that "about 300,000 low-income people will gain access to health care coverage," according to estimates from government agencies and advocacy groups.
Thirty-two states, plus the District of Columbia, have already expanded access to the program.
Related: 10 states with the highest uninsured rates
In addition, the Huffington Post reports that newly elected Democratic governors in Kansas and Maine could finally get the expansion they've been denied under their now-ousted Republican governors. In Maine, voters already gave the go-ahead to an expansion in 2017, but the state's governor, Republican Paul LePage, has refused to put it into effect, "even vetoing a $60 million funding bill that passed the Legislature."
However, thanks to term limits, LePage won't be able to continue his opposition much longer; he's to be succeeded by Janet Mills, the governor-elect, who is a Democrat and has "pledged to expand Medicaid on her first day in office."
And in Kansas, an expansion bill was approved by the state's legislature last year, but it was vetoed by then-Governor Sam Brownback, a Republican, and current Governor Jeff Colyer, also a Republican, opposed it. Now, however, Democrat Laura Kelly will succeed Colyer, and when she was in the state legislature she voted for the expansion.
One fly in the ointment: NPR points out that in Montana voters beat back a ballot measure that would have continued that state's expansion, which has carried an expiration date since its passage in 2015. That puts in doubt continuation of the program, which under the failed ballot measure would have continued funding with a combination of taxes on tobacco and e-cigarettes. It's possible that the government will step up and approve another method of funding, rather than rescind insurance for thousands.
Unsurprisingly, the tobacco industry strongly opposed the measure. Says the report, "Tobacco giant Altria, the parent company of Philip Morris, which makes Marlboro cigarettes, contributed about $17 million on cash and loans to Montanans Against Tax Hikes, which opposed the measure, according to the state's Campaign Electronic Reporting System."
Read more: