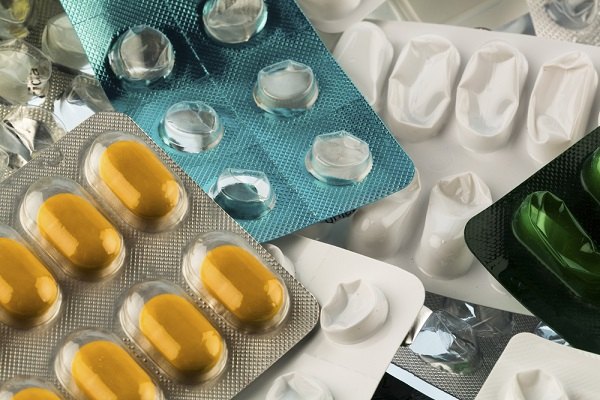 2018 started off full of high expectations for how health care costs and delivery would be revolutionized, but it ended up being a fairly unremarkable year. Among other things, we saw the federal government honing in on reducing pharmaceutical spending, from the White House proposing an elaborate drug pricing strategy to CMS unveiling new drug payment programs, and even pharmaceutical manufacturers promising to slow (or stop) price hikes. Yet, according to an analysis by Associated Press there were 96 drug price increases for every one price decrease from the start of 2018 through July. Furthermore, immediately after President Trump announced in July that pharmaceutical manufacturers would slash prices, the list prices of 395 drugs rose.
As brokers and their clients start planning for the coming year, one of the biggest areas that benefit managers and advisors will be targeting to rein in costs is pharmaceutical spend. Especially in light of 2018, many will rely less on health care policy and will instead take matters into their own hands to move the needle on annual pharma spend, which is the number one driver in health care costs. Now that the pre-holiday, end-of-year push is over, benefits departments around the country are using Q4 and Q1 to take a proactive look at their strategy and goals for the next few years.
Looking ahead to 2019 and 2020, most benefit professionals should assume drug prices will continue to increase and that the economy will slow down with potential recessionary changes, so they will need to remain as competitive as possible with their benefit plans. To address these challenges, many will look beyond the status quo to find new levers to pull to control pharma benefit costs, while maintaining as many options for employees as possible. Instead of rolling out numerous new initiatives all at once, a growing trend is ongoing innovation — experimenting with just one or two new services or products each year in order to evolve with the changing political, economic and health care landscapes. Continuous and incremental innovation will continue to emerge as the best path for reducing pharma costs while maintaining, or improving, employee satisfaction.
Transparency stays center stage
One perennial trend that will continue to grow in importance in 2019 is the quixotic quest for transparency in the prescription drug marketplace. Benefit professionals cannot access the list prices of the medications that employees take, nor can they easily compare prices to determine if there are more cost-effective options available. With increased transparency, benefit professionals could identify the major price variations that exist between different brand name and generic options of therapeutically equivalent medications on the formulary.
Price transparency has been especially difficult to achieve because pharmacy benefit managers (PBMs) tend to obfuscate the underlying pricing mechanisms and negotiations that occur with pharmaceutical manufacturers, retail outlets, and so on. Though 2018 saw everyone from benefit managers to consumers demanding more transparency in the pharma marketplace, most pricing information is still a black box. Faced with this challenge, in the coming year more benefit professionals will seek out new, creative solutions that make pricing information more accessible and work around the opaque PBM business model.
One approach that will continue to gain traction in 2019 as a viable solution to the transparency issue is prescription reference-based pricing. This approach works within PBM formularies and uses complex algorithms to identify the most expensive drugs used by the employee population, highlight more cost-effective alternatives, and then encourage members to switch to the most affordable drug. Reference-based pricing is proven to reduce pharmaceutical spend by an average of 20 percent per year by highlighting instances of tremendous price variation between a brand name drug and the generic equivalent, and even between a high-cost generic and a similar, low-cost generic option.
Some experts believe prescription reference-based pricing will become the standard for how care is priced and paid for in the United States. By compensating for a lack of transparency in the marketplace, reference pricing gives benefits professionals more control over how much is spent on pharmaceutical benefits, while also providing employees the option to choose a different, therapeutically equivalent medication, with the understanding that they'll pay the difference in price. In this way, initiatives like reference pricing allow benefit professionals to work with transparent drug cost data, resulting in significant savings which can be applied to other areas such as wages and additional ancillary benefits.
Start planning for 2020 today
Most of the future is uncertain, but many benefits professionals agree that pharma costs (and all health care costs) will continue increasing, and now is the time to start strategizing and taking action to mitigate those growing costs in 2020 and beyond. To stay competitive and retain quality employees, future-proofing the benefits program will be less about slashing benefit levels or increasing copays and deductibles and more about making smaller tweaks on a regular basis. More benefits professionals will be targeting those couple big high-value programs to roll out in 2019 to implement positive change in the benefit program for the coming years.