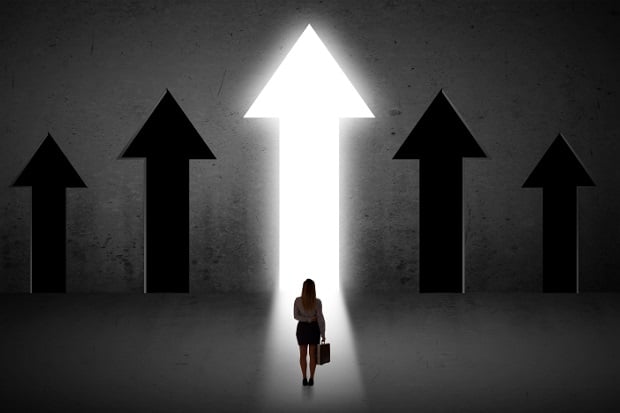 How you differentiate yourself as an advisor is absolutely critical to managing and growing your benefits customer base.
With respect to your retirement book of business, how do you add value to your plan sponsor and participant clients? How do those services fit into your existing practice model? And – perhaps most importantly – how does what you offer differentiate you from other advisors in your area and space?
DC plans have become highly commoditized
In many ways defined contribution plans have become highly commoditized, in a much-publicized "race to the bottom" on price. Even services such as investment selection and monitoring, plan design and even vendor selection, are highly formulaic (and ideally documentable) processes.
What truly sets you apart, as an advisor / consultant, to your plan sponsor / business-owner clients?
The relationships you build with your plan sponsor clients is pivotal and a key component of that is the services you offer to them (and, by extension, to their employees / plan participants). Your service offering – especially relative to that of your competitors – can help cement your relationships with your plans.
At the LIMRA Secure Retirement Institute, we regularly talk to defined contribution (DC) plan advisors about what they look for in investments and provider partners, and how they manage their own practices and service models.
Trends for benchmarking your practice
We found some clear trends that can help you benchmark your own practice and strategically evaluate how vendors and providers you work with can supplement your own practice capabilities.
The vast majority of advisors help their clients conduct annual plan reviews. Overall, 94 percent of advisors (but just 82 percent of advisors who primarily identify as "consultants") say that they offer annual plan review.
How your partners (and the wholesalers who work directly with you) support your own plan review efforts should be a strong consideration for you in building a network of preferred DC providers. It helps you to stay in front of your clients with meaningful benchmarks and plan performance data that's packaged to help you deliver it.
After plan review, the majority of advisors also support group enrollment meetings (86 percent), provider fee analysis and benchmarking (85 percent), investment policy development (85 percent) and "retirement readiness" participant education.
Other participant-level services, such as advice, counseling for departing employees, financial wellness and executive-level retirement planning, are offered by fewer advisors, but are still familiar elements of a DC service offering.
With respect to financial wellness, advisors are most likely to offer retirement and investing support, while managing debt and short-term saving support are less common.
Given that debt and more immediate financial needs are well-known impediments to retirement savings, adding these to a financial wellness offering could be a differentiator for an advisor. Also including this service for plan sponsors and participants could be valuable.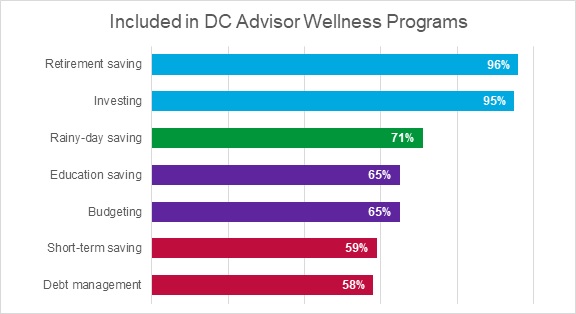 Fiduciary support is another area in which advisors can add real value to plan sponsors. When asked, broadly, 91 percent of advisors say that that do think of themselves as fiduciaries to the plans they sell and service.
Considerably fewer, however, report that they offer common specific 3(21) and 3(38) investment selection and management support.
With respect to these fiduciary services – perhaps more than any other service, given the nature and scrutiny of DC investment selection and menus – advisors can both protect themselves and increase their value propositions by forming partnerships with providers who offer both tools and services to manage fiduciary roles and responsibilities.
The sheer breadth of services required to manage a DC book means that the successful DC advisor will carefully analyze his or her own personal preferences, strengths and capabilities, as well as support offered at the firm level, and then strategically select and place partners (for investments, recordkeeping and other services) to build solutions that work best for his or her own practice and clients.
Deb Dupont is responsible for the LIMRA Secure Retirement Institute's institutional (retirement plans) retirement research program. She conducts and supervises research, benchmark reporting and study groups focused on the issues and trends faced by constituents of the defined contribution industry. She also provides guidance and thought leadership in helping LIMRA's member firms better understand the opportunities available for improving delivery of institutional retirement solutions .