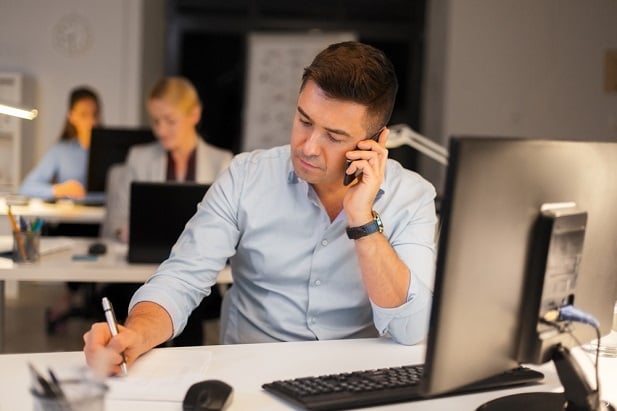 The Employee Benefits Security Administration recovered $1.6 billion for retirement and welfare plans, participants and beneficiaries in fiscal year 2018, according to a recently released fact sheet from the agency.
That amounts to a $500 million increase over recoveries in 2017, and more than twice the $775.5 million recovered in 2016.
More than $1.1 billion of 2018's recoveries resulted from EBSA's criminal and civil investigations of retirement and welfare plans. EBSA, a sub-cabinet level agency within the Labor Department, is responsible for administering and enforcing fiduciary obligations under the Employee Retirement Income Security Act.
Most of the monetary recoveries resulted from the 1,329 civil investigations EBSA closed in 2018. Recoveries on behalf of terminated participants in defined benefit plans resulted in $807.7 million in owed benefits.
But the agency's numbers on criminal investigations demonstrate a continued trend in pursuing fraud under ERISA, according to analysis by the law firm Eversheds Sutherland.
In 2018, 268 criminal investigations were closed by EBSA, leading to 147 criminal indictments, and 87 guilty pleas or convictions.
Closed criminal investigations were down in 2018, but the number of indictments and convictions increased over 2016 and 2017, implying greater efficiency in delivering justice for plans and their participants.
One investigation by EBSA and the FBI resulted in a 25-year prison sentence for Nikesh Patel, the former CEO of Florida-based First Farmers Financial, for selling securities backed by fraudulent loans to 42 retirement plans covered under ERISA. Patel was ordered to pay nearly $175 million in restitution.
In another case, a Kansas City owner of a commercial cleaning services company was sentenced to more than five years in prison for embezzling $31,403 from a 401(k) plan she sponsored, and other bank fraud resulting in millions of dollars in fraudulent loans.
And a vice president of a Florida-based private equity fund was sentenced to two years for failing to remit $5,317 in employee contributions to a 401(k) plan for a manufacturer owned by the fund, on top of failing to pay payroll taxes.
Many of the criminal cases closed by EBSA related to administrators of health care plans and embezzlement from union retirement plans.
Civil investigations drop to multi-year low
The 1,329 civil investigations EBSA closed in 2018 was down from 1,707 in 2017 and 2,002 in 2016, and the lowest number of closed investigations since 2001.
About 65 percent, or 860, of the civil investigations resulted in monetary recoveries or corrective plan actions, according to EBSA's fact sheet. Of the 111 cases referred to for litigation, 56 cases were filed in 2018.
Informal complaints yield big corrections
EBSA's in-house benefit advisors fielded more than 170,000 inquiries from benefit plan participants in 2018, resulting in $443.2 million in "informal" resolutions, according to the agency.
Those inquiries are also an important source of enforcement leads for EBSA, which opened 524 investigations based on inquiries to the agency's benefits advisors. "When EBSA becomes aware of repeated complaints with respect to a particular plan, employer, or service provider, or when there is information indicating a suspected fiduciary breach, the matter is referred for investigation," according to EBSA's fact sheet.
In 2018, EBSA received 1,414 applications through its Voluntary Fiduciary Correction Program, which encourages plan fiduciaries to self-correct plan reporting errors and fiduciary breaches.
And almost 20,000 filings were made through EBSA's Delinquent Filer Voluntary Compliance Program, which encourages fiduciaries to bring plans into compliance before enforcement action is taken. READ MORE:
Retirement plan auditors: What plan sponsors need to know about EBSA's CPA study
Benefit plans should send notices to claimants' reps, EBSA says