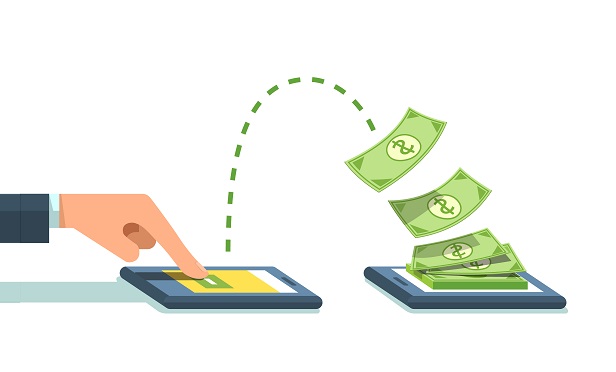 How do your workers get paid? Weekly? Monthly? Twice-monthly? Paper check? Direct deposit? New research suggests that worldwide interest among workers in new payment options is increasing, and forward-thinking employers are paying attention.
The Evolution of Pay study, released by the ADP Research Institute, surveyed 4,000 employees and 2,900 employers across 13 countries. It found that both employers and employees recognized the need for flexibility in payment options. For employers, this is another tool in attracting and retaining workers in a tight labor market. For employees, convenience and timeliness are often issues in how they prefer to be paid—with younger workers increasingly interested in convenience.
Nontraditional payment: offered more than taken
The worldwide survey confirmed that in the US and Europe, direct deposit has become the preferred method of payment for work. Paper checks, once the dominant form of pay, are used now by a small minority of workers—9 percent in the U.S., and only 2 percent in Europe.
Related: Payroll, talent management fueling HR services market growth
Nontraditional payment such as a prepaid cards, mobile payment or other digital payment has seen growth in Asia and Latin America: 15 percent of workers in both regions are paid through nontraditional means.
The study notes there is room for more expansion of this option, with 63 percent of employers in Asia and 53 percent of employers in Latin America offer nontraditional payment. "In these regions, both employees and employers are embracing new payment options, perhaps signaling the start of a global shift," the report said.
However, in Europe (42 percent) and the U.S. (43 percent) employers offer this option much more than employees choose it: both regions show only 5 percent of employees using nontraditional payment. Even in these regions, though, the survey found that employees were interested, although lagging behind in uptake. The survey found 49 percent of Americans said they were willing to accept nontraditional payment, a similar number of European workers (44 percent) said the same.
Security is the top concern
The survey found that employees listed security as their number one concern about possible new payment options. Workers in the baby boom demographic listed it at 80 percent as their top concern, Gen X and Millennials concerns were lower, at 72 percent and 61 percent respectively, but it was still the top issue.
"The ADPRI survey found that when it comes to employer pay, security ranked as the most important element, even among millennials, who appear more willing than older workers to make some trade-offs on this," the report noted. "Security concerns could be a barrier to the adoption of new employer payment methods, even among younger workers."
Pay advance systems
At a time when companies are experimenting with pay advance systems and apps, the survey found that employees are interested in this option, even if it comes with a small fee.
The study notes that some low-income workers without bank accounts are at the mercy of payday loan companies or are subject to overdraft fees when unexpected expenses come up. The survey found that 52 percent of employees without a checking account said they would be willing to pay a small fee for a cash-advance option on their pay.
"Interest in off-cycle pay is not limited to these employee segments, however," the report added. "For example, more than 50 percent of U.S. employees with a personal annual income over $75,000 say they would pay for early access to earned money at least once a year, most commonly for emergency or unexpected expenses."
A growing focus on financial wellness
The study also looked at financial wellness offerings by employers. It found that 79 percent of employees say they want to work for an employer that cares about their financial wellness. In addition, the survey found near-unanimity (98 percent) among employers that the financial wellness of workers has a direct impact on their organization in some way—including productivity (67 percent) and engagement (62 percent).
Read more: