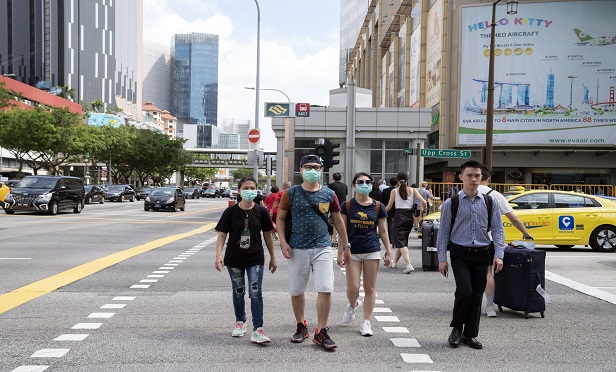 The tracking poll team at the Henry J. Kaiser Family Foundation has figured out a way to see how much fear of the "new coronavirus," or the microbe that causes Covid-19 pneumonia, has gotten into people's heads.
The World Health Organization has dubbed the virus that causes the pneumonia "severe acute respiratory syndrome coronavirus 2," or SARS-CoV-2. The Kaiser survey team is calling the illness "the coronavirus."
The Kaiser tracking survey team polled 1,207 U.S. adults about the subject during a period from Feb. 13 through Feb. 18.
Related: The U.S. needs to get out in front of the coronavirus threat: Max Nisen
The team reached people through the telephone, and overall awareness of the new coronavirus was high. About 87 percent of the participants knew that some cases of the illness had been diagnosed in the United States.
Feelings
Here's what the participants said they felt about the coronavirus:
55 percent said they were very or somewhat concerned that there would be a widespread coronavirus outbreak in the United States.
43 percent said they were very or somewhat concerned about the possibility that they themselves or others in their families could get sick from the virus.
Actions
Kaiser also asked survey participants two questions about how fear of the coronavirus has actually affected their behavior.
Here's what the participants said they actually did because of the coronavirus:
13 percent of the participants said they have avoided traveling or changed travel plans because of the virus.
9 percent said they have bought or worn protective masks.
Read more: