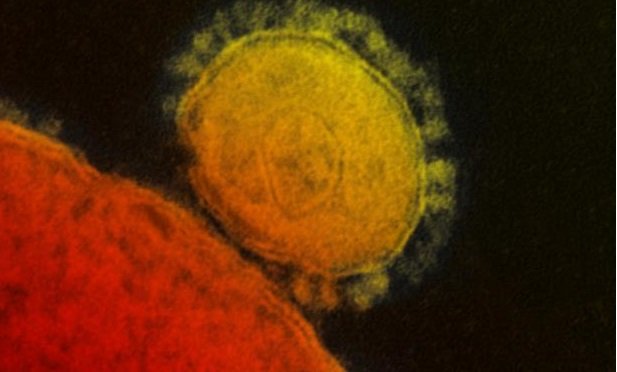 For years, Americans have been struggling to survive in an inefficient and expensive health care system. Employers have cut coverage and increased cost-sharing while insurers have also made cuts to maintain the affordability of coverage. And now, as the COVID-19 coronavirus outbreak takes its hold in the United States, our health care industry must face the consequences of its Band-Aid fixes.
As the virus spreads, testing and quarantine measures will be essential to further limit its impact while we await a vaccine. However, the costs tests and necessary medical care will discourage many people–even those with insurance–from seeking treatment.
Related: What to know about coronavirus and employment law
The New York Times reported on the case of an American citizen who evacuated from Wuhan with his daughter and underwent a quarantine at a military base in Miramar, California in February. Though he assumed the government was covering the charges of his hospital visits and testing, he began receiving bills shortly after his quarantine ended.
A man in Miami also shared his story of being charged $1,400 to be tested for the flu after he returned from China. "One of the disadvantages the US has in trying to tackle Covid-19 is that many people avoid going to see a health care provider because they are worried about the cost," Gavin Yamey, professor of global health and public policy at Duke University, told Quartz. "You absolutely want people in this situation to be going to see a health provider."
(One commentator criticized the Miami man for opting to go to a hospital to seek treatment instead of a doctor's office, which he argues would have been cheaper, which raises just more concerns about the billing practices of our health care system.)
As reported by Quartz, the government reserves the right to quarantine citizens in a public health emergency, but there's no guidance on who's responsible for paying the bills.
Testing from the Centers for Disease Control is free, however, test kits have thus far been in short supply, and patients could still be on the hook for the visit to the health care provider or other tests, such as testing for the flu.
One state is taking the lead in addressing the issue. On Monday New York Governor Andrew Cuomo announced that he would require health insurers in the state to cover the costs of testing.
"I am announcing a new directive requiring NY health insurers to waive cost sharing associated with testing for #coronavirus, including emergency room, urgent care and office visits," Cuomo tweeted. "We can't let cost be a barrier to access to COVID-19 testing for any New Yorker."
According to BenefitsPRO sister site ThinkAdvisor, the state is also asking insurers to:
Shield enrollees against "surprise medical bills" related to Covid-19 testing and treatment.
Develop strong telehealth programs, especially for individuals who may have trouble visiting a doctor's office, and keep consumers informed about those programs.
Work with providers to maximize provider networks' ability to handle a dramatic increase in the number of cases.
Prepare to cover Covid-19 vaccination costs with no cost-sharing requirements, if and when a vaccination becomes available.
Prepare to adjust drug plan formularies, or covered drug lists, if the Covid-19 outbreak leads to shortages of certain drugs.
No such thing as a free vaccine
Though a vaccine is still months away, politicians are already arguing about who should pay for it. Drug manufacturers are working with the government to fast-track a vaccine using some of their most advanced technology, and the price tag for the final product might put it out of reach of some individuals.
"We would want to ensure that we work to make it affordable, but we can't control that price, because we need the private sector to invest," Alex Azar told Congress last week. "Price controls won't get us there."
However, because the vaccine's development will be in part funded by the government, there's some debate about how that should impact affordability and whether the vaccine should be made available to everyone, regardless of ability to pay. Senate Minority Leader Chuck Schumer has proposed an $8.5 billion funding request that includes an allotment for vaccine development and reimbursements for its distribution. He has also called for full coverage of the vaccine for Medicare recipients.
"My plan to have Medicare fully cover the cost of the vaccine will mean no senior will be forced to make the choice between shelling out and going without," Schumer said during a press conference.
Read more: