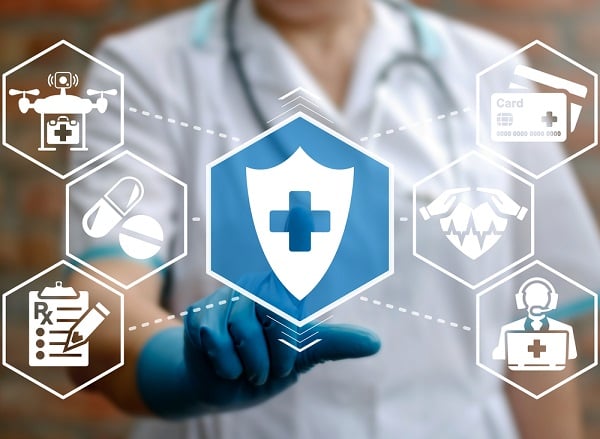 The official in charge of the Covid-19 pneumonia response at the U.S. Department of Health and Human Services (HHS) says HHS could arrange new ways to pay telehealth providers for help with reducing outbreak-related strain on the U.S. health care system.
Dr. Robert Kadlec, the HHS assistant secretary for preparedness and response, talked about provider reimbursement, briefly, Tuesday, during a hearing the Senate Health, Education, Labor and Pensions (HELP) Committee organized to look at how the federal government is responding to the outbreak.
Related: States progressing on legislation to support telehealth services
Kadlec suggested that HHS could base the Covid-19 telehealth provider reimbursement arrangements on the reimbursement arrangements the federal government has used in the past for people in disaster zones, such as people in areas affected by catastrophic hurricanes.
Resources
Links to hearing resources, including a video recording of the hearing, are available here.
Links to Stafford Act resources are available here.
An article about Missouri's Covid-19 bulletin for health insurers is available here.
Sen. Jacky Rosen, D-Nev., asked the hearing witnesses about the possibility that the government could work with services that provide care over the telephone to cope with a Covid-19-related surge in the number of patients.
"This would have to do with insurance," Rosen said. "I wouldn't want insurance to be a barrier for someone being able to at least access a telehealth hub."
Dr. Anne Schuchat, principal deputy director at the Centers for Disease Control and Prevention (CDC), an arm of HHS, said the CDC "wants to identify the right level of care for the right situation, whether it's telehealth, urgent care, nurse hotline or emergency room, or office."
If brick-and-mortar health care facilities are overloaded, "keeping people out of the health care system physically could be in everybody's interest," Schuchat said.
Kadlec said that, under the Robert T. Stafford Disaster Relief and Emergency Assistance Act of 1988, the law that governs what happens in federally declared disaster areas, federal officials can declare that individuals are National Disaster Medical System patients.
"The provider gets reimbursed 110 percent of Medicare rates," Kadlec said. "We're in conversations with [the Centers for Medicare and Services] to understand if that could be utilized in this way."
Also during the hearing:
Sen. Patty Murray, D-Wash., the highest-ranking Democrat on the Senate HELP Committee said during her opening statements that health insurance products that fall outside the scope of the Affordable Care Act (ACA) major medical insurance benefits standards "are not required to covered diagnostic tests or vaccines."
Sen. Tim Kaine, D-Va., said that the U.S. Supreme Court announced this week that it would take up California et al. v. Texas et al. Officials from Texas and other states filed the case to challenge the constitutionality of the ACA. "It is not a good time to scare people about whether or not they're going to have health insurance," Kaine said. "I'm not sure there is a good time, but you could not do it at a worse time, when you're doing it as people are concerned about a pandemic."
Read more: