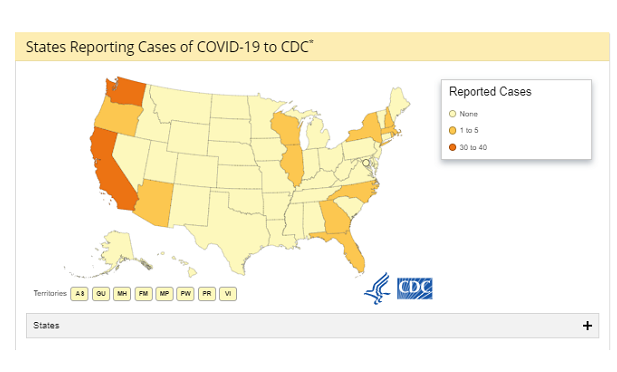 The board of America's Health Insurance Plans says member insurers will take decisive action — including waiving plan cost-sharing requirements — to fight Covid-19 pneumonia
"Our priority is the health and well-being of the people we serve," the AHIP board said in a statement issued today.
The AHIP board said member insurers are moving to:
Keep out-of-pocket costs from being a barrier to SARS-CoV-2 testing and treatment.
Make sure that effective treatment is available for people who have SARS-CoV-2 infections.
Educate people about ways to stay healthy.
"We will cover needed diagnostic testing when ordered by a physician," the AHIP board said. "We will take action to ease network, referral, and prior authorization requirements and/or waive patient cost sharing. We will also take action so that patients will have continuous access to their regular prescription medications, while at the same time avoiding potential problems, such as drug shortages."
Related: How worried are Americans about coronavirus?
AHIP will also be working with state and federal policymakers to make changes in "preventive services, benefit design, and treatment options," to help people immediately, the AHIP board said.
AHIP said one way government policymakers can help is to ease any barriers to coverage for telehealth services.
AHIP member insurers will be encouraging use of telehealth services to expand access to care and to reduce infection risk, the AHIP board said.
The backdrop
Public health authorities around the world have reported 97,873 confirmed cases of people infected with the severe acute respiratory syndrome coronavirus 2 (SARS-CoV-2), the virus that causes the Covid-19 pneumonia, according to the Johns Hopkins Center for Systems Science and Engineering. At least 3,347 of the people known to be infected, or 3.4% of the total, have died from Covid-19 pneumonia.
Testing problems slowed efforts to confirm diagnoses in the United States. Now that the testing problems have started to ease, the number of confirmed U.S. cases has increased to 149 today, up from 12 cases a month ago.
The New York State Department of Financial Services issued a circular letter setting Covid-19 emergency response standards Tuesday. The New York department asked insurers to eliminate any coverage barriers to SARS-CoV-2 testing, and to take steps to keep a major Covid-19 pneumonia epidemic from disrupting enrollees' access to prescription drugs.
Missouri insurance regulators then issued a Covid-19 emergency response bulletin that was similar to New York's circular letter.
The federal response
Today, public health agencies are providing SARS-CoV-2 testing for free, but at least one patient who went in for testing has reported receiving a $3,275 bill.
Some policymakers, including Sen. Patty Murray, D-Wash., have suggested that fear of huge bills could keep some infected people from getting tested.
Vice President Mike Pence, the head of the federal Covid-19 pneumonia response effort, said Wednesday, at a briefing at the White House, that the U.S. Department of Health and Human Services has designated the SARS-CoV-2 test as an "essential health benefit" (EHB) under the Affordable Care Act.
Under the ACA, individual major medical insurance policies and small-group medical insurance policies issued since Jan. 1, 2014, must cover at least about 58% of the actuarial value of the essential health benefits package for most insureds, and at least 50% of the actuarial value of the EHB package for insureds who are eligible to buy bare-bones catastrophic plans.
Under the ACA, all major medical plans, including fully insured large-group plans and self-insured group plans, most provide full coverage for designated "preventive services," such as checkups, and vaccinations against measles, without imposing deductibles, co-payments or other coinsurance requirements on the insureds.
That means that even health savings account (HSA) owners, who are required by law to use their HSAs together with high-deductible health plan coverage, can get measles and tetanus shots "for free."
The HHS secretary adds products and services to the preventive services category with advice from the U.S. Preventive Services Task Force.
The task force has been working on recommendations related to matters such as hepatitis C and cognitive impairment but does not appear to have a SARS-CoV-2 testing recommendation in progress at this time.
Read more: