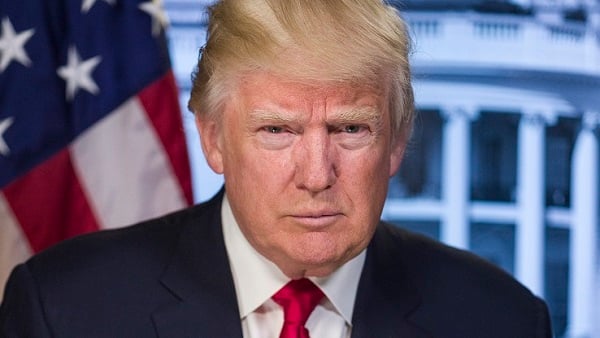 President Donald Trump officially declared on Friday afternoon a national emergency "to combat and defeat" the coronavirus.
"Two very big words," Trump said during his remarks in the Rose Garden.
The declaration will "open up access to up to $50 billion" for states, territories and localities "in our shared fight against this disease."
Trump said he was also urging states to set up emergency operation centers immediately and asked the nation's hospitals to activate their emergency preparedness plans.
"Our overriding goal is to stop this virus," Trump said.
Related: How the coronavirus affects HR, benefits and retirement professionals
Trump's emergency order will also confer "broad new authority" to the Secretary of Health and Human Services, who will be able to "immediately waive provisions of applicable laws and regulations to give doctors, hospitals and healthcare providers maximum flexibility to respond to the virus and care for patients," Trump said.
Other emergency executive actions include waiving interest on all student loans held by all federal government agencies "until further notice," Trump said.
"And, based on the price of oil, I've also instructed the director of energy to purchase, at a very good price, large quantities of crude oil for storage in the U.S. strategic reserve," Trump said. "We're going to fill it right up to the top."
The markets surge
All three indexes surged to nearly wipe out all of Thursday's historic losses. The S&P 500 jumped 9.28 percent to 2,710.95; the Dow was up 9.36 percent to close at 23,185.62; and the Nasdaq was up 9.34 percent to close at 7,874.23.
Second legislative response
House Speaker Nancy Pelosi, D-California, said Friday afternoon in a televised address that the House is passing on Friday legislation that's "focused directly on providing support for America's families."
The three "most important parts" of the bill are: "Testing, testing, testing."
This legislation facilitates free coronavirus testing for everyone who needs a test, including the uninsured, Pelosi said.
"We can only defeat this outbreak if we have an accurate determination of its scale and scope so that we can pursue the precise science-based response that is necessary."
The bill also secures "two weeks of paid sick leave and family and medical leave for those affected by the virus," Pelosi said.
For those who lose their jobs, the bill strengthens unemployment insurance.
The bill also "takes aggressive action to strengthen food security initiatives, including student meals as well as SNAP, seniors' meals and food banks."
The Wall Street Journal reported that House Democrats said they would proceed with a vote on the bill later Friday, even if they can't finalize an agreement with the Trump administration, amid uncertainty about the level of support from Trump and congressional Republicans.
"If we reach agreement, we'll vote on it," said House Majority Leader Steny Hoyer, D-Md., in a letter to Democratic colleagues, the Journal reported. "If not, we will vote today on our bill, which incorporates nearly all of what the administration and Republicans have requested."
Read more: