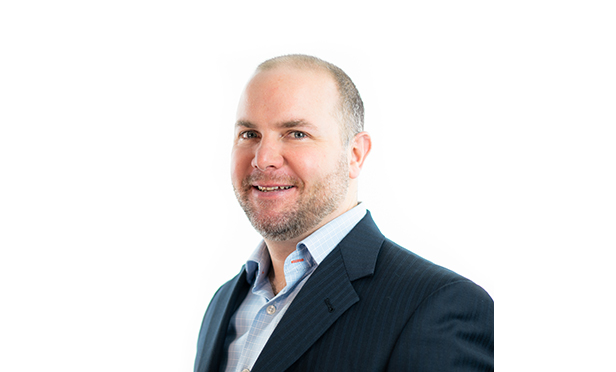 When Aaron Klein, Mike McDaniel and Matt Pistone founded software maker Riskalyze nine years ago, did they have coronavirus-like scenarios in mind? "Yes," McDaniel, the firm's chief investment officer, told BenefitsPRO's sister publication ThinkAdvisor in an interview.
Riskalyze aimed to "overcome the psychological [challenge] of investing" in turbulent and calm times, he explained. "Invariably there's going to be news that goes against us, whether it's threats of war or pandemics or fill in the blank."
The firm worked to develop advisor tools that use math and statistics to help investors better define their portfolio objectives and risk tolerance. It also aimed to "take a very complex investment environment and simplify it." Part of that process is answering the question: "How much can I lose?" McDaniel said.
During the financial crisis of '07-'09, he said, he spoke with Klein, who told him, "'Man, you must be getting clobbered right now.' And I said, 'No, I'm actually getting referrals from existing clients.' Then he responded, 'That's crazy!'"
McDaniel says he's no soothsayer. "I didn't tell my clients that 2008 was coming, but I did tell them that markets are volatile. And that since [more intense] volatility is expected at some point, we should look at how much could they lose as the markets turn as part of the process."
Key steps
"It just became clear. You can have success and grow even in down markets, if you are doing a good job of educating," he explained. "It sounds really simple but educating, instead of just focusing on returns, means you've got to have a discussion about risk."
"We learned in 2008 that setting expectations was missing in the industry. No one was focusing on risk; everybody was focusing on return," the CIO said. "My success was a data point for future success: Set realistic expectations, focus as much on risk as on return, and success should follow."
The firm now has more than 20,000 advisor clients.
Today's volatility
"I am getting emails and texts from advisors I've met across the U.S. saying, "Thank you for creating this. My office has been quiet this week,'" said McDaniel, referring to the last week in February, in which the stock market took a deep slide.
Plus, in late February, the firm had its largest inbound lead week yet, he says. "This is about more advisors calling to buy Riskalyze."
Many advisor prospects are saying, "My phone is ringing off the hook," McDaniel explained. These advisors have been told by advisors using Riskalyze: "Mine's not."
What should advisors do in "risk-off" times?
Discuss risk early. "You want to be talking about risk in the weeks leading up to volatile times — not during those weeks," he said. That's when clients can discuss risk and portfolio goals with less emotion. "It sounds too simple, but it's [about] setting expectations," the executive added.
That's just what Victor Orozco, managing partner at Bair Financial — a Riskalyze client — did yesterday, after he returned from several months off.
In a video posted on Twitter, Orozco told clients: "We know that [these volatile times] don't feel good. We are here to take your calls and [discuss] … your risk assessment. We set expectations, …. and most people have left the calls feeling better. We are here for that conversation and [to] walk you through this exercise, so you can have more peace of mind."
READ MORE