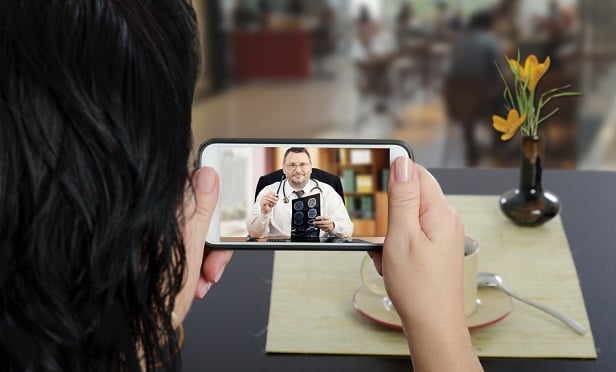 The World Health Organization (WHO) declared the recent novel Coronavirus (COVID19) outbreak a pandemic on March 11 in a decision that was widely accepted and well received. The latest updates indicated that the global coronavirus incidence is well over 150,000 with hundreds of confirmed cases in the United States as well, and a death toll near 7,000 and rising daily. Since Kirkland, Washington, was identified as the initial hub for the coronavirus outbreak in the United States, infections of both known and unknown origin have been reported across the country. President Trump's declaration of a national state of emergency made it clear: the virus is in the U.S. community and everybody is now at risk.
As schools and businesses shut down across the country, organizations are rolling out telecommuting options and offering telemedicine services as a way to prevent unnecessary risk of infection and the spread of the coronavirus.
Related: Employers mobilizing to implement coronavirus emergency response plans
Telemedicine physicians communicate with patients remotely via computer and mobile technology to provide counseling to those who have been potentially exposed to the virus and need instructions on the proper means to prevent exposing others. With telemedicine, clinical services are available where and when it's needed, enabling patients to get physician advice without risking a visit to high population areas and hospital environments.
For brokers and benefits managers, now is a good time to bring employers' attention to how telemedicine can improve access to care, curb health care costs and potentially curtail the spread of a deadly virus.
A closer look at coronaviruses
Coronaviruses are a family of viruses that are well known and have been studied since the 1930's. While most are benign, particular mutations can cause an uptake in the virulence of the microorganism, leading to outbreaks of severe disease states. Coronaviruses are the family of viruses responsible for Severe Acute Respiratory Syndrome (SARS), which was responsible for over 700 deaths, and Middle Eastern Respiratory Syndrome (MERS).
First isolated from a patient with respiratory illness in the Hubei Province, China, the 2019 novel coronavirus has since spread globally to most countries worldwide. With the virulence linked to this virus strand in the context of the global interconnected world, experts are justifiably concerned for further wide and rapid spread of the infection.
The good news is that infectious disease specialists, public health experts, physicians and public policy leaders have stepped in to take meaningful, aggressive measures to combat the spread of the virus. Leaders have quarantined city inhabitants, closed local shops and instituted regulations on mask-wearing, hand hygiene and close monitoring for anyone at risk of contracting the illness. Many countries have either limited flights or travel to affected areas or stopped it entirely.
U.S. hospitals are stocking up on gowns and goggles and providing refresher courses in infection control. The CDC is recommending that doctors and hospitals adopt a "cautious approach" when treating coronavirus patients in their facilities.
Telemedicine mitigates virus exposure
Diagnostics
The initial signs and symptoms of the coronavirus are similar to more benign viruses such as the common cold and the flu, requiring molecular diagnostics. Individuals who may be concerned about their cold and flu symptoms can use telemedicine to contact a physician and seek advice without having to visit a health care facility, where they risk spreading the virus and exposing other patients and health care providers to the potential of a serious illness.
Addressing exposure fears
Physicians should counsel patients who may need to travel to high-risk areas. Those who were in a high-risk region or potentially exposed should be instructed on proper hygiene and other protective measures because isolation and quarantine can help prevent the spread of the highly contagious illness.
Patients with potential exposure, and certainly those ill and at high risk for contracting the virus must seek medical attention immediately, alert those who they may have exposed and direct their medical team to rule out the coronavirus via specific diagnostic evaluation.
Telemedicine may prove to be a useful area of health information regarding the spread of the infection, identifying new areas of infection and serving as a means of containment. A national centralized physician network with expertise in remote communications and cloud-based software reporting is an ideal clinical service for coordinating and quarantining a disease.
Other important benefits for employers/employees
Telemedicine has been shown to overcome barriers to health services caused by distance between patient and provider, access to reliable transportation, fragmentation of care due to gaps in time between appointments and lack of available providers.
Access to care: Telemedicine can overcome geographic barriers to health care, especially for specialized providers, and is beneficial for patients in medically underserved communities and those in rural geographical locations where clinician shortages exist.
Quality of care delivery: Telemedicine can improve the quality of care for patients with both medical and mental health conditions. A recent study showed that with telemedicine, patients had:
38 percent fewer hospital admissions
31 percent fewer hospital re-admissions
63 percent more likely to spend fewer days in the hospital
Were more engaged in their health care
Reduces health care costs: Telemedicine can increase efficiency of care delivery, reduce expenses of caring for patients or transporting to another location, and can keep patients out of the hospital.
Enhances traditional medicine: Telemedicine enhances the doctor/patient by supporting—not replacing–traditional care delivery. Telemedicine allows care providers to continue to care for patients in-person care while still providing the flexibility and convenience of seeing patients remotely for follow up visits, check-ups, and education when appropriate or necessary.
Improves patient engagement and satisfaction: Patients appreciate the convenience, flexibility and real-time care they can access whenever they need it.
Improves provider satisfaction: Telemedicine can improve job satisfaction for physicians by making it easier to meet with patients, saving providers time and allowing them to better balance work and family life.
Finding the right telemedicine solution
To address the coronavirus outbreak and fill gaps in care when health care facilities face a crisis or are filled to capacity, the best telemedicine solutions offer advanced analytics and technology and utilize sophisticated artificial intelligence (AI)-powered software with clinical and telemedicine input to improve outcomes and lower costs. Expanded care platforms can address gaps in care in conjunction with other technology, ranging from wireless devices and wearables to mHealth-enabled electronic health care record (EHR) platforms. The best solutions have worldwide capabilities and offer chronic disease management and a network of medical experts with broad and diverse experience.
Brokers and benefits managers should view the coronavirus as a wake-up call for employers who have remained reluctant to adopt telemedicine and highlight its ability to transform the standard of care and give the U.S. workforce the highest level of safety, health and well-being.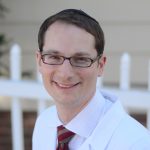 Dr. Jonathan Wiesen, M.D., is founder and chief medical officer at MediOrbis. Dr. Wiesen is also a pulmonary and critical care physician passionate about clinical medicine, innovation and medical technology. He graduated from the Albert Einstein College of Medicine with distinction in research and completed his training in internal medicine and pulmonary/critical care at the Cleveland Clinic, where he earned an advanced teaching degree, as well as several teaching and research awards.
Read more: