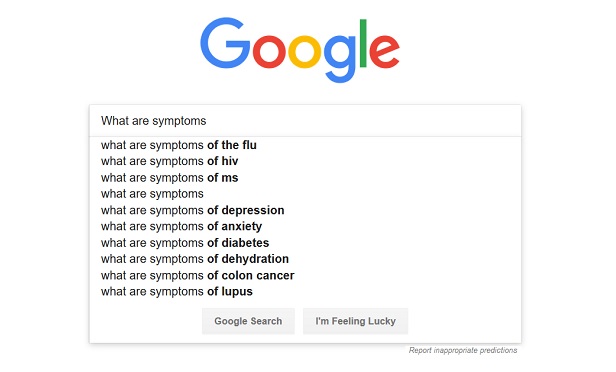 How long has it been since you last visited Google to look up something related to COVID-19 coronavirus? Is that stiffness in your neck a symptom? What's the latest total number of cases in your state? How is your company's insurer changing its coverage options? (And, not for the faint of heart, how is my 401(k) doing today?)
People are doing whatever they can to stay informed on the latest information available on the coronavirus pandemic, so that they can plan for not just short-term but also longer-term activities. And Google, arguably the head gatekeeper for the flow of information, is stepping up its efforts to provide not just facts, as well as partnering with the federal government to ensure the spread of accurate information.
Related: 10 states responding most aggressively to coronavirus threat
In the company's blog, Sundar Pichai, CEO of Google and Alphabet, details a number of actions the company is taking. Here are a few:
Helping consumers access screening services
The company's Verily website that figured so prominently in one of the White House press conferences is working with the state of California and federal authorities to help identify those most in need of testing and help them find a testing site. The site provides information on how/where to seek testing for the virus in California, as well as a tool "to increase risk screening and testing for people at high risk of COVID-19." It has not yet been expanded beyond the state, but, according to the blog, work on that process is ongoing.
"In the first few days of this pilot, we expect appointment availability to be limited as we stand up operations and that testing capacity will increase in the days to come," a spokesperson told the Wall Street Journal.
Curbing misinformation
Google is screening out the bad information as it points users toward the good, with Google Search and Maps displaying temporary business or school closures and updated business hours. Work is also underway to allow businesses to update their status via Google My Business in the near future. The company also notes that it has taken down thousands of YouTube videos promoting dangerous or misleading information.
"On YouTube, we're using the homepage to direct users to videos from the CDC or other locally relevant public health agencies," Pichai writes. "We're highlighting content from authoritative sources when people search for COVID-19, and inserting information panels to provide additional context from high-quality sources."
Not only is misinformation is being taken down, but the company's sensitive events policy is focusing, among other things, on preventing the use of ads that attempt to capitalize on the crisis.
Of course, Google isn't the only tech giant fighting to quell false information. Earlier this week, they joined with Facebook, LinkedIn, Microsoft, Reddit, Twitter and YouTube to release the following statement:
"We are working closely together on COVID-19 response efforts. We're helping millions of people stay connected while also jointly combating fraud and misinformation about the virus, elevating authoritative content on our platforms, and sharing critical updates in coordination with government healthcare agencies around the world. We invite other companies to join us as we work to keep our communities healthy and safe."
Facilitating global communications
COVID-19 SOS Alerts, including links to national health authority sites and a map of affected areas from the World Health Organization, are also live, in addition to a website under development for the U.S. government that is "dedicated to COVID-19 education, prevention and local resources nationwide." Among the kinds of information available are best practices on prevention, links to information from WHO and the Centers for Disease Control and tips and tools from Google for individuals, teachers and businesses.
Google Flights also offers a special webpage, currently available in English but with additional languages coming soon, that provides travelers with information on which airlines are offering flexible cancellation policies and change fees.
Additionally, its HealthMap website provides up-to-date trends of emerging public health threats and outbreaks, and its DeepMind program is helping scientists learn more about the virus and develop treatments.
Supporting the work-from-home transition
Remote users can gain access to necessary materials or connections through Meet, with remote G-Suite users able to access it without charge until July 1.
It's not just employers and employees in need of online access tools. Educators can access a collection of training materials, a new YouTube Learning Hub and a series of blog posts and webinars.
Google is also contributing $50 million through its charity organization, which will go toward health and science as well as supporting small businesses.
Read more: