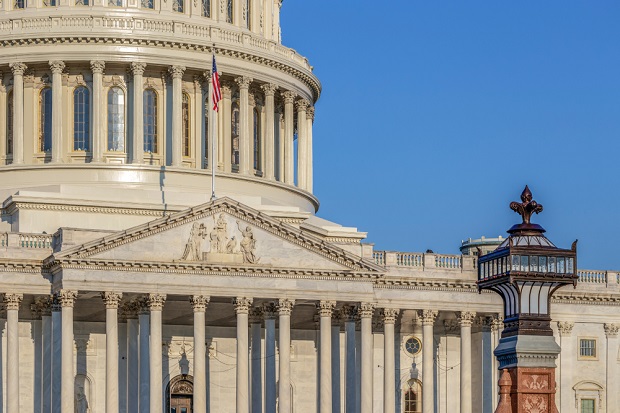 Trade organizations representing retirement plan sponsors and providers are among a consortium of 25 trade groups asking Congress to implement relief measures amid the coronavirus pandemic.
The list of measures goes beyond the retirement hardship distribution and retirement plan loan relief that is part of the Coronavirus Aid, Relief, and Economic Security, or CARES Act.
That bill, being advanced by Senate Republicans, includes provisions that would waive the 10 percent tax on coronavirus related hardship withdrawals, and would double the limit on plan loans to the lesser of $100,000 or all vested savings. Participants would have three years to pay back the taxes on loans that could not be paid back.
But the letter to lawmakers—signatories include the American Benefits Council, American Retirement Association, Insured Retirement Institute, the Spark Institute, and the ERISA Industry Committee—goes further than the CARES Act.
1. Temporary waiver of Required Minimum Distribution rules
Retirees required to take distributions from 401(k)s and IRAs this year will be doing so amid substantial losses across securities markets.
"We recommend that Congress provide a temporary waiver for calendar year 2020 of the rules for required minimum distribution from defined contribution plans and IRAs. A similar waiver was included in the Worker, Retiree, and Employer Recovery Act of 2008," the letter says.
2. Extend filing, notification, and payment deadlines
"We urge Congress to extend the Internal Revenue Code tax filings due to COVID-19 the same as allowed for a general extension of time for performing certain acts postponed by reason of a federally declared disaster. This also will provide relief for employee benefit filings with the IRS, DOL, and PBGC and PBGC premium payments," the letter says.
The trades are also requesting an extension to the IRA contribution deadline to July 15, 2020, as the Treasury Department has extended the tax filing date.
3. Relief for defined benefit plans
Defined benefit plans' investment holdings are getting hammered, and falling interest rates will make future liabilities more costly. The trade groups seek the following relief:
Freeze the interest rate at pre-COVID-19 epidemic levels.
Stabilize contribution rates by extending and narrowing the interest rate collar.
Extend quarterly and final contribution due dates.
Extend dates for making all funding balance elections.
4. Relief from single-employer PBGC premiums
The advocates want single-employer sponsors of defined benefit plans' premium payments to PBGC suspended for 2020, and reduced in the future.
"A temporary pause in single-employer PBGC premiums would allow businesses to use their capital to weather the COVID-19 crisis," the letter says.