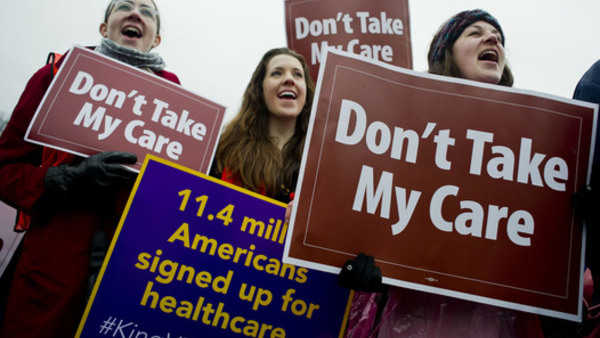 Former vice president Joe Biden has called for the White House to end its challenge to the Affordable Care Act, pointing out that as the nation faces a crisis of historic proportions amid the coronavirus pandemic the existing gaps in its health care coverage are being exposed.
The Hill reports that Biden wrote to the president, saying, in part, ""At a time of national emergency, which is laying bare the existing vulnerabilities in our public health infrastructure, it is unconscionable that you are continuing to pursue a lawsuit designed to strip millions of Americans of their health insurance and protections under the Affordable Care Act (ACA), including the ban on insurers denying coverage or raising premiums due to preexisting conditions."
Biden also said in the letter that the lawsuit should not go forward when Americans are "anxious and afraid about the impact the deadly COVID-19 pandemic is already having on their lives, their families, and their ability to pay their bills."
The Trump administration has been seeking to eliminate the ACA since Donald Trump took office, doing so by executive action and piecemeal provisions where it has not yet been able to do it by repeal or court challenge. Meanwhile, individual and family coverage has risen under the ACA as more people have been able to get coverage through health insurance marketplaces and government subsidies.
Trump has defended his actions as recently as Sunday and told reporters, "What we want to do is get rid of the bad health care and put in great health care." However, the court action seeks to negate the whole law, which would leave millions—especially those with preexisting conditions or the inability to afford coverage without assistance—without health care even as Covid-19 ravages the country, since no Republican plan to replace it with anything, either better or worse, currently exists.
Biden's letter marks the 10th anniversary of then-President Obama signing the ACA into law, as well as the month in which the Supreme Court announced that it will take up Republicans' challenge to the law. However, the court will not get to it until either just before or just after the presidential election.
READ MORE: