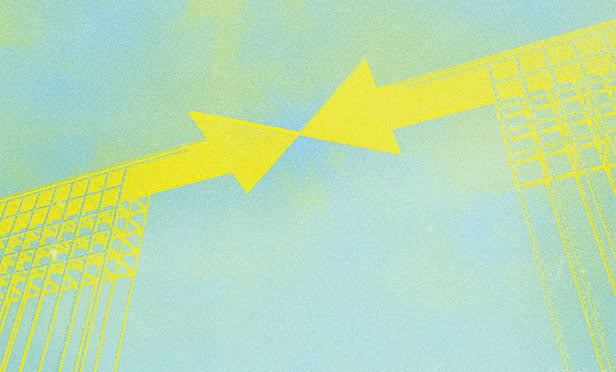 The COVID-19 coronavirus outbreak is putting a lot of stress on our health care system as doctors and other providers work around the clock to test and treat victims of the virus. To help #flattenthecurve, Americans are turning to social distancing, self-quarantine, working from home and other means to limit physical contact.
While this will go a long way in limiting the spread of the virus, we also need to be cognizant of the mental and emotional stress this disruption in daily life can cause.
Related: Employers mobilizing to implement coronavirus emergency response plans
"It's no surprise that the coronavirus crisis has become a mental health crisis, too," says Russ Glass, CEO of Ginger, an on-demand mental health company, which has seen a notable uptick in demand in the past couple of weeks. "Our therapy and psychiatry visits were up 25 percent last week in comparison to our quarter to date average number of visits, and we've seen a significant spike in mentions of coronavirus related terms in conversations with our coaches."
A few common themes among their users?
The "new normal" of being at home: Disruption of daily routine by working from home, kids home from school
Travel-related anxiety: Worry about exposure, being quarantined after travel
Financial impacts: Impact on business, job security
Concern for family members and loved ones: Older family members, or those with compromised immune systems; loved ones who are abroad
Anxiety around contracting the virus itself: Concerns with others not washing hands, differences in opinion on social situations, crowds, concerns in the health care environment
Employer hypervigilance: Daily updates, closed offices, travel bans, etc.
Employers would do well to consider which of these issues might be affecting their workforce (as well as any others) and put together a plan to address them, highlighting existing resources such as Employee Assistance Plans, telehealth and teletherapy services, among others.
"Of course it's essential to follow guidelines the CDC, state and local leadership have put into place around physical health, but what's been missing from the conversation is mental health," says Karsten Wagner, vice president of people at maternity and family benefits provider Maven. "At moments like this, when there's a lot of anxiety and uncertainty, it's the precise time many people feel the need to speak to a counselor or see a doctor."
Starbucks, for example, has partnered with Lyra Health to offer its employees and their family members 20 sessions a year with a mental health therapist or coach at no charge. The benefit also gives them access to self-guided online programs, legal services and financial coaching.
Says Kevin Johnson, Starbucks president and CEO, "Mental health is a fundamental part of our humanity and these resources will make a meaningful difference in people's lives and help break the stigma around this complex issue."
For employers without the resources or capacity to implement mental health assistance benefits, there are still plenty of ways to reach out and lend support to employees.
Henry Albrecht, CEO and founder of employee experience company Limeade, suggests "getting creative" and implementing initiatives to drive social engagement for those working from home or stuck in quarantine, including:
Create intentional connections. "Reach out to friends and colleagues via Teams, FaceTime, Xoom or Google," Albrecht says. "One-on-one video calls can go a long way to make for human connections. Try a virtual lunch or coffee with a colleague."
Learn from those who have experience. "Take a page out of the playbooks of always-remote employees (for whom this is nothing new) and ask them how they stay socially connected. You're likely to find some creative, actionable insights."
Go outside. "Physical distancing doesn't mean you can't leave your house or apartment; it just means avoiding crowds. It's important to still get outside and enjoy nature whenever possible. This can mean walking to a local park, sitting by the lake, or going on a bike ride."
In addition, Maven's Wagner encourages HR professionals to take the lead in modeling behaviors for their employees. "Knowing people look to us is an opportunity to model behaviors conducive to employees feeling comfortable with the realities of working from home," she says. "For example, being open about taking a conference call with your children in the room or taking a call from the line at the grocery store are ways to show that you're on board with the realities of what it takes to make it work."
Read more: