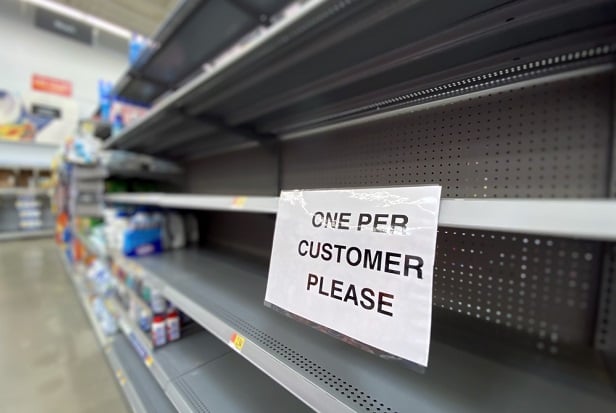 Optimism, like face masks and hand sanitizer, is running in short supply these days, as people try to cope with what's happening to their jobs and their finances while worrying (or not) about the effects of the coronavirus itself.
Financial situation worsening in U.S.
According to a LendEDU report, not only are people resorting to using credit cards to keep food on the table or gas in the tank, but they're hitting emergency funds, retirement accounts and other sources of cash and 42 percent overall say they'll be taking on more credit card debt than they'd like because of coronavirus.
At the time this report appeared, 35 percent of respondents still had jobs, 24 percent thought they might still have jobs, but in name only, as their hours have been cut or eliminated; and 6 percent of respondents had already lost their jobs.
Seventy percent of those who said their hours were partially cut due to the virus were already living paycheck to paycheck, while 82 percent who lost their jobs because of the pandemic were doing the same.
And while just 33 percent of respondents said they were saving for retirement before the market got clobbered, 63 percent of them said they're worried that the impact of the pandemic will "seriously damage" their retirement and plans.
Finances across the G7
Reuters reports that 70 percent of people across the G7 nations expect that the coronavirus will make their households poorer. In hardest-hit Italy, 82 percent of respondents said the pandemic will hit their household incomes; that's the highest percentage among the G7. In the U.S., 74 percent said the same thing, while in Great Britain the tally was 70 percent; Germany expects the lowest financial impact.
And while more than half of respondents in Germany, Canada and Britain had faith that public services in their countries would be up to the challenge of the pandemic and its aftermath, France wasn't so sure, with just 33 percent saying that it could cope.
In poor Italy, while it had the most people "very concerned" about the health of their local community, the availability of local health services and care for the elderly and vulnerable, the most people—39 percent—also "strongly approved" of how their government was responding to the crisis. Only 5 percent of Japanese "strongly approved" of their government's response, with Britain also trailing, at 17 percent.
READ MORE: