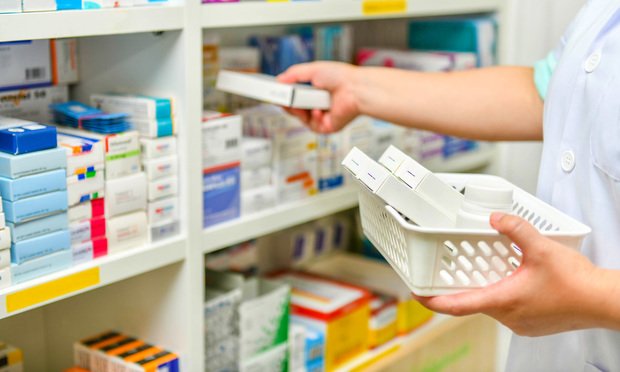 Since hoarding of vital supplies has become a common activity among the general public (have you tried to buy toilet paper lately?), it should come as no surprise that medications are being hoarded as well—even though there are currently no proven treatments for COVID-19.
But that hasn't stopped many panicked Americans from squirreling away a supply of meds that have been touted as potential treatments for the novel coronavirus, and pharmacies are beginning to step in to prevent it—especially since that behavior is depriving people who need those medications for their own serious health conditions from getting their own prescriptions filled.
Related: Could coronavirus outbreak disrupt employee access to critical drugs?
According to Reuters, CVS Health Corp and Express Scripts are taking action against hoarding of the malaria drug hydroxychloroquine and other treatments that are being tested out as possible treatments for COVID-19. In addition, Walgreens Boots Alliance has also set limits on prescriptions of hydroxychloroquine and the related malaria treatment chloroquine.
Even though their success as treatments for the coronavirus has not been proven, President Trump has seized upon anecdotal evidence to proclaim their supposed worth, and many have been flocking to stock up on them—just in case—notwithstanding experts' efforts to urge caution.
According to the report, both CVS and Express Scripts, the latter a part of Cigna Corp, are limiting how much people can get of hydroxychloroquine, the antibiotic azithromycin, a type of anti-viral called a protease inhibitor and albuterol inhalers. Hydroxychloroquine is normally used to treat lupus and rheumatoid arthritis in addition to malaria, while albuterol is used to manage asthma.
Walgreens has now capped new prescriptions at a limit of 14 days' worth; refills are now limited to 30 days' supply, while 90-day prescriptions are now capped at 30 days, according to a statement from spokeswoman Kelli Teno. CVS, for its part, has said it will work with clients, including employers and health insurers, to set appropriate limits for potential use on COVID-19. And Express Scripts spokeswoman Jennifer Luddy said in a statement that limits are in line with board of pharmacy and other state regulations.
The problem is amplified by the fact that these treatments are not common, so there are not vast reserves of the medications available to begin with. Production is being stepped up even as India has banned export of hydroxychloroquine and other formulations of the malaria drug.
Related: