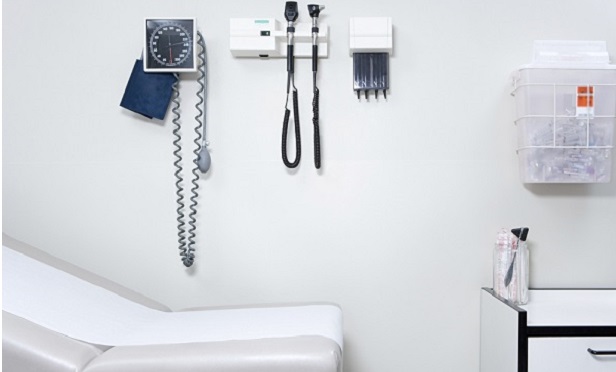 As with the number of cases of COVID-19, the number of those expected to die from the disease and the number of those who have lost their jobs or saw pay and hours cut back because of the coronavirus, the number of doctors, nurses and other medical staff who are losing their jobs in the thick of the pandemic is just the tip of the iceberg.
We reported earlier that pay and benefits are being slashed for doctors and nurses during the crisis, even as many of them are struggling to keep up with the load of infected patients. But the number of elective procedures and hospital admissions or office visits for "commonplace" medical treatments—hip replacements, diabetic and asthma checkups, cardiac care and other such "routine" health conditions—is plunging, as people are either told or opting to postpone care out of fear or the need for social distancing.
Related: 10 states where unemployment is rising the most
The result is a steady surge of cuts in health care jobs. According to the U.S. Bureau of Labor Statistics, the number for March alone is 43,000, chiefly in ambulatory care, with hospitals adding only 200 jobs during the period. In February they added 7,800, the continuation of what had been a healthy trend of increased health care employment; in the 12 months prior to March, the BLS had put industry employment up by 374,000 jobs.
Losses mounted in doctors' offices (down 12,000), dentistry (down 17,000) and other health care practitioners (down 7,000).
It's not just doctors, dentists and other clinicians. According to estimates from a HealthLandscape and American Academy of Family Physicians report, some 60,000 family practices will close or cut back on their services by June, affecting some 800,000 employees.
According to USA Today, "that represents 43 percent of the nearly 1.9 million people employed at family medicine offices, including receptionists, medical assistants, nurses, physicians, billing staff and janitors."
"Here we are in a health care crisis, and you have a situation where we have to be prepared, but at the same time, it's fundamentally changing the demand we have," Andrew Perry, CEO of McFarland Clinic in Ames, Iowa, told USA Today. "So we find ourselves in this odd position."
And a survey from the Primary Care Collaborative, in collaboration with The Larry A. Green Center, finds that among primary care physicians, nurse practitioners, and PAs, some are scraping by, while others are already hanging by their teeth or preparing to throw in the towel.
Rebecca Etz, Ph.D., co-director of The Larry A. Green Center and associate professor of family medicine and population health at Virginia Commonwealth University, is quoted in the report saying, "Practices are mostly holding on now, but in this week's survey [the third in three consecutive weeks], six in 10 clinicians said they were uncertain if their practice will be open a month from now due to the combined pressures of no PPE, clinician and staff illness, and lost income."
Among survey findings were that almost 80 percent of clinicians characterize the strain on their practices due to the coronavirus as severe or close to severe; that more than half of primary care practices are conducting 50 percent or more visits by phone; only a third think they have enough cash on hand for their practices to survive for four weeks; and more than a fifth think their practices may have to close temporarily.
And while video visits are on the rise, they're still far from common, with 38 percent of respondents saying their practice has no video visits (that's down from 60 percent the week before) and 49 percent saying that no e-visits are occurring at their practice (down from 70 percent the week before).
Read more: