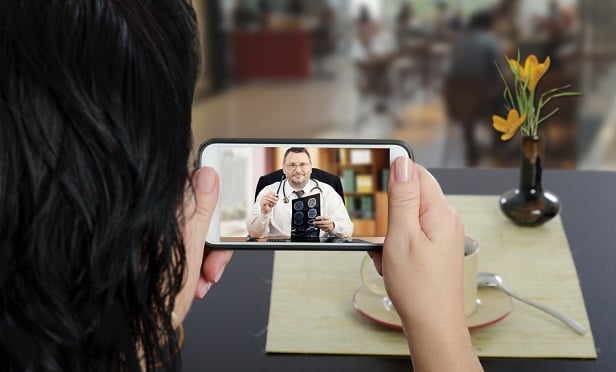 The coming months will be a big test for telemedicine.
Despite being pushed for years by insurers and health policy wonks as a way to cut costs and extend coverage to hard-to-reach populations, telemedicine has struggled to gain mainstream acceptance. Now, however, even the most tech-adverse doctors and patients are opting for remote consultations when possible.
Related: Amid coronavirus outbreak, telemedicine provides vital link to care and prevention
But just as it is straining other crucial health care resources, such as hospital beds, ventilators and masks, the coronavirus is prompting a surge in telemedicine demand that providers are struggling to manage.
Telehealth platforms are frantically adding doctors to their networks and adding staff to deal with the deluge of new patients. They're also rushing to bolster the platforms themselves, which in some cases are at risk of slowing down or crashing due to the increased demand.
Representatives of Teladoc, the largest telemedicine platform in the country, tell the Wall Street Journal that the platform saw usage rise 50 percent during the week of March 20 over the previous week.
Patients seeking video consultations with doctors remotely are often encountering the same issue that they would face at the doctor's office or hospital: long lines. One woman, Jennifer Fritz-Crist, tells the Journal that she waited 22 hours for a provider on Teladoc, only to see her appointment canceled.
Telehealth presents a major opportunity for tech giants that aren't health specialists. The Trump administration has already eased regulations so that providers can use popular video chat programs, such as Skype, Google Hangouts, FaceTime or Microsoft Teams to connect with patients remotely.
The question is, will the telemedicine gains endure even after the virus is contained? Industry insiders believe that once providers and patients experience the convenience of telemedicine, they'll stick around for good.
Read more: