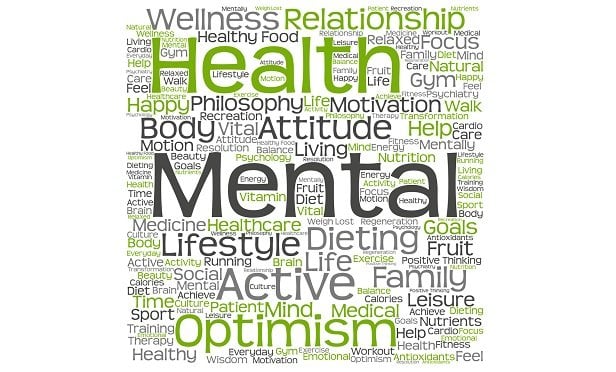 The benefits that employees need and want have never been more important. During the COVID-19 outbreak, uncertainty is rampant. Employees are worried about their wellbeing. They're worried about their families. And, they're concerned about the future. When you also consider the economic impact of this pandemic and the need to physically distance ourselves from what we know and who we love, the mental health implications are sure to be significant.
While life as we know it is different–-employees are working from home, travel is largely discouraged and our favorite places are closed for the foreseeable future–-mental health in the workplace has never been more important.
Mental health in the workplace
The statistics about mental health in the workplace were already staggering. The estimated cost of workplace stress to employers is estimated to exceed $500 billion annually when you combine decreased job performance and absenteeism—and that was BEFORE COVID-19 came into the equation. Health care costs have always been a point of stress for many employees, and given today's media emphasis on community spread, this is only exacerbated.
Related: Amid coronavirus pandemic, don't forget about mental health benefits
As medical facilities everywhere are postponing elective care and encouraging patients to call before they visit the doctor, it's not surprising that in times of financial stress, 54 percent of Americans say they've delayed medical care for themselves in the last year for financial reasons. And nearly 25 percent of Americans say they've delayed care for more than a year because of financial concerns.
The situation is even more dire when it comes to mental health support:
Whether the result of mental health stigma or cost avoidance, each year, 57 percent of adults suffering from mental illness don't get treatment.
While employees are concerned about COVID-19 right now, working from home for the first time and simultaneously caring for children is sure to put undue stress on the workforce, too—and that will impact the bottom line. According to the National Alliance on Mental Health, untreated mental illness costs the United States an estimated $193 billion annually in lost productivity.
What can employers possibly do?
Employees need support. Now more than ever.
What that needed support looks like varies from employee to employee, but a feeling of support is essential. And benefits that support all facets of wellbeing are imperative to mental health, productivity and overall mindset.
It is no secret that stress takes its toll on both physical AND mental health. Social distancing and state guidance to "shelter in place" are only adding to this stress. Seeking ways to maintain connection while practicing responsible social distancing is important. And there are more tools than ever to help facilitate community. But employers can help in other ways, too. By offering much-needed benefits that allow employees to get the care they need and want, without worrying about the financial ramifications.
More specifically, many voluntary benefits can offer a way to serve and support employees in our current world of unknowns. As the focus and need around mental health continues to grow, voluntary benefits allow employers to more fully meet the holistic health care needs of employees. Here are ones, in particular, that provide the most mental health support right now.
Corporate well-being programs provide holistic support, offering both physical and mental health benefits. Research shows that taking care of your physical health is good for your mental health, too. When it comes to well-being, everything is connected and the benefits of good health are readily apparent. A healthier lifestyle is about taking care of your mind and body.
Do you know someone who has struggled with mental health issues or faced addiction? These health issues are incredibly common but rarely covered by hospital indemnity plans. This kind of benefit is desperately needed as mental health and addiction struggles only increase.
Hospital indemnity insurance provides employees with the choice and control they need to avoid gaps in medical coverage and help cover deductibles. This voluntary benefit allows an employee to truly set aside the worries and fears about coverage that contribute to workplace stress and mental anxiety.
Disability coverage is not something most employees plan to use, but it's comforting to know it's there. Employees frequently highlight the need for mental illness and substance abuse coverage as a part of these disability plans. And good news—benefit companies heard this feedback and are taking action. These new plans offer no reduction in benefits, lifetime maximum or separate benefit period, and treat these illnesses like any other claim.
In times of uncertainty, there is also opportunity. Now is the time to rethink employee support and benefits. A more holistic approach to benefit offerings means looking at plans as "health hubs." It's about providing employees with the benefits they need and want, and being nimble enough to respond to future needs when life, as we know it, changes.
Today, employees need to know they are heard and supported. Mental health has never been more at risk and understanding how this impacts the workplace will ensure a better workplace in the future. One where employees know someone cares and they can focus on the work, because they have the benefits necessary to care for themselves and their families.
Christin Kuretich joined Trustmark Voluntary Benefits in 2009. As senior director of product and innovation for Trustmark's accident and critical illness insurance products, she is responsible for researching marketplace trends and assessing the voice of the customer in order to create new product solutions for customers.
Read more: