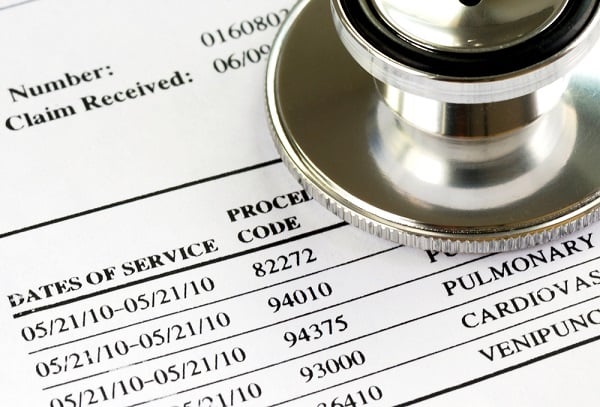 Hospitals that get funds from the $2 trillion relief bill will have to forgo any "surprise" bills, at the command of the White House.
According to the Associated Press, the order is intended to "protect patients covered by government programs, employer plans or self-purchased insurance," and that hospitals accepting grants through the relief bill must "certify that they won't try to collect more money than the patient would have otherwise owed if the medical attention had been provided in-network."
Related: Battle over surprise bills keeps building
"In a time when nothing is certain, patients can take solace in knowing that they will not receive outrageous, unavoidable bills weeks and months after they have survived the virus," Annette Guarisco Fildes, head of the ERISA Industry Committee, said in a statement. In addition, an organization spokeswoman said the group has been given to understand that the ban on surprise billing will apply to doctors as well as hospitals.
And while previous efforts to resolve the problem of surprise bills had dead-ended before the explosion in the coronavirus pandemic, it's a possibility that a fix to the problem will end up folded into the next coronavirus relief bill. Politico reports that Republicans on the Senate HELP and House Energy and Commerce committees are planning to add language to the next coronavirus bill, or some other "appropriate" piece of legislation, that would ban hospitals from billing patients for costs that insurers refuse to pick up.
Democrats are in favor of a fix to the issue, but they haven't yet specifically signed on to including it within the next coronavirus relief bill.
There is a chance, too, that lawmakers could just decide to compel insurers to provide full coverage for all coronavirus treatment at no cost to patients. And if that's done, employer groups have "sounded the alarm about needing price checks in place, if that's the case," says the report.
At present, AP says, the White House has managed to get the health insurance industry to commit to no copays or deductibles for COVID-19 testing, with several insurers also saying they'll waive copays for in-network treatment for the coronavirus.
But of course that doesn't help those who are uninsured, or who have lost their coverage because of the economic shutdown.
Read more: