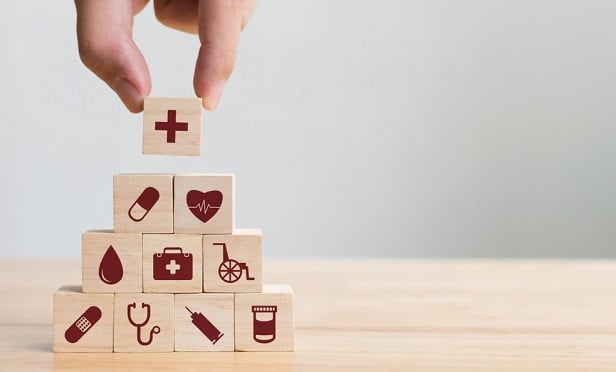 No one saw the COVID-19 crisis coming. It was not expected, and employers did not have protocols in place to manage the economic impact that the pandemic has inflicted on their employees.
However, not all employer groups are having the same struggles managing the treacherous path that delivers health, safety and recovery to their employee populations. Most employer groups have found themselves at the behest of "Health care Inc.," remaining victims of the health care industry's timelines, access points, quality of response and ultimately costs. As emergency rooms and urgent care offices quickly fill to capacity and anxiety hits an all-time high, employees are often left without answers and clarity of direction, leading to fear and often panic.
Related: What health care costs will look like post-COVID-19
As with everything in life, there are two sides to every story. A growing group of forward-thinking employers have decided to no longer allow themselves play victim to the health care industry. These employers have implemented direct-health solutions, allowing them to take control of their employees' health care destinies.
While the rest of corporate America was scrambling to understand what was about to happen and how to handle it, those employers who are in control of their employee healthcare had provider partners who are not beholden to the health systems and hospitals. Those partnered solution providers began setting up mass screening events, driving symptomatic employees to virtual provider visits and routing those employees to local testing facilities, proactively began filling up 30-day supplies of medications for those employees who manage chronic conditions, and much more.
Being adaptable and fluid has allowed those solution providers turn on a dime in order to keep their clients safe and provide much-needed piece-of-mind for their employee populations.
In a recent conversation regarding how employers will be affected in the long run by the COVID crisis, first vice president and national director of clinical informatics at Alliant Insurance Kryijztoff Novotnaj said, "Better forecasting models are likely to be developed and what is unclear as of yet will be policy provisions related to treatment associated with a pandemic infection. As we have seen with COVID-19, high deductible cost-sharing, out of pockets and preauthorization requirements for all plans have been waived in light of the need for testing and treatment."
Novotnaj's statement shows the need for flexibility in future programing and screams for employers to take more control of their employee health strategies and the deployment of those strategies.
As the COVID crisis continues there is a large-scale tide turning in America where more and more employers are realizing that giving up control of their employee health care programs to "Healthcare Inc." can no longer suffice. As a result, I expect benefits leaders and decisionmakers to continue to seek ways to established controlled employee healthcare ecosystems or environments where dedicated programing and resources can be positioned to better care for their specific population demographics.
Joseph A. Hopkins is director of business development for the Western US at Premise Health.