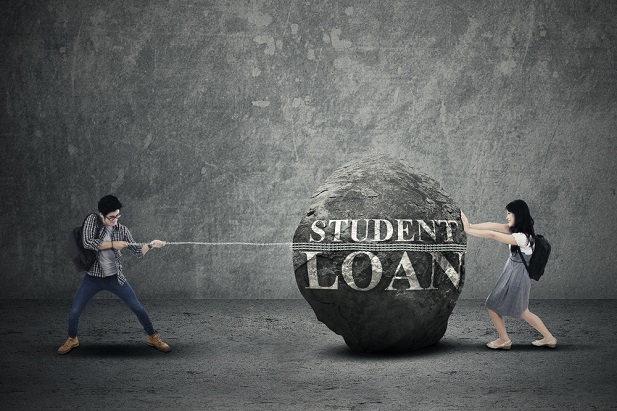 The government could do a lot more for student loan borrowers than it already has—and there are plenty of other actions it could take to relieve the burden of some $1.6 trillion in debt owed by 42 million Americans. That's according to a blog post from the Brookings Institution, which says that the CARES Act's student loan relief only applies to borrowers whose loans are held by the Dept. of Education — Direct Loans.
The post says, "although "the Coronavirus Aid, Relief, and Economic Security Act temporarily suspends monthly payments (technically 'administrative forbearance') on all loans held by the Department of Education, from March 13, 2020, through September 30, 2020" and the suspension is automatic—along with suspension of involuntary collection through wage garnishment of funds from borrowers in default—it only affects federal loan borrowers, and then only a specific group within that group.
And while that does account for about 75 percent of all student debt, many Federal Family Education Loan (FFEL) Loans and Perkins loans don't qualify. The report adds that about 2/3 of FFEL debt is ineligible for the student loan forbearance in the CARES Act—nor does the 8 percent or so of student loan debt that's private.
People who are already enrolled in such programs as Public Service Loan Forgiveness (PSLF) and Income-Driven Repayment (IDR) will still benefit from the forbearance program, it says, but a lot of people are left out in the cold.
House Democrats, says the post, had tried to push through a forgiveness provision on $10,000 in loans for all borrowers, but that didn't make it into the final bill—despite the fact that it would have immediately eliminated the entire balance for 35 percent of borrowers. Some argued that the provision would have had an outsized benefit for middle- and upper-income student debt holders, since they tend to hold more student debt.
But a provision in the CARES act allowing employers to provide employees $5,250 in tax-free income to cover tuition costs, as long as they do so before the end of this year, also "primarily help[s] high-income borrowers, because only those with a job and an employer that offers generous benefits will be able to take advantage of it."
Advocates are also calling for the suspension of student loan payments during the pandemic by private lenders, along with providing the same relief offered by the CARES act, in addition to cancelling delinquent loans and assuring no negative consequences for cosigners. That would affect about 8 percent of student loan debt.
READ MORE: