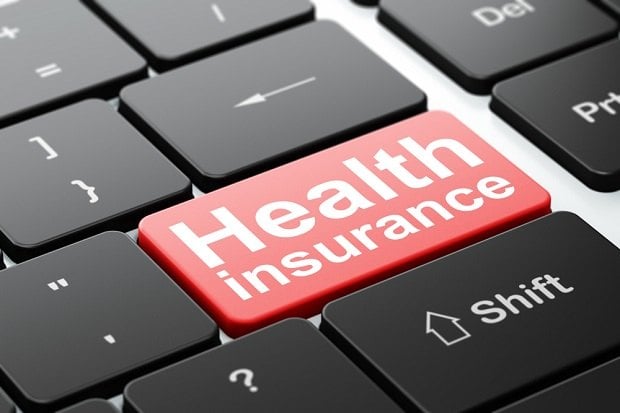 Under normal circumstances, most people enroll in a health insurance plan once a year. This typically occurs during a designated open enrollment period, either through a state-based marketplace, healthcare.gov, or an employer.
However, individual circumstances can change throughout the year and for this reason, state marketplaces and healthcare.gov allow for special enrollment periods (otherwise known as SEPs) to take place throughout the year–meaning if you have a qualifying life event, such as moving, changing jobs, having a baby, or getting married–a 60-day SEP window opens in which you can enroll in a new plan. Employer plans will also open enrollment due to employee's qualifying life events.
Related: States reopen ACA exchanges for COVID-19 enrollment period
But these are not normal times and the current circumstances we face as a nation are unprecedented. We are in the midst of a global pandemic and facing a health and economic crisis that has hit the United States especially hard. Staggering levels of unemployment are a grim side effect of millions of people being affected by the COVID-19 virus, whether directly or indirectly with states taking measures to stop the spread by closing schools and businesses, and asking people to stay home. For many, unemployment comes with a loss of employer-sponsored health insurance coverage.
During this extremely difficult time, special enrollment periods to insure the uninsured will be critical to the nation's health, as well as the prevention of personal medical debt and the financial losses that come with it.
Two types of SEPs: Federal and state-based
Eleven states and Washington D.C. have opened exceptional circumstance special enrollment periods for all of their residents to have the opportunity to enroll in a health insurance plan if they wish, regardless of whether or not they recently lost coverage. These states are able to do this because they operate state-based health insurance exchanges, and with that, comes the autonomy to decide when their enrollment periods will be. Only one state opted to not open a special enrollment period.
Without getting into the nuts and bolts of how the Affordable Care Act (ACA) was set up in different states, opening a SEP is not something the other 38 states can do on their own because of their ties to the federal marketplace. Despite calls from a number of governors, the Trump administration ultimately decided not to open a nationwide SEP.
For the millions of workers who filed for unemployment benefits, losing their job is a qualifying life event that gives them access to a special enrollment window – no matter where they live. The newly unemployeds' incomes are likely drastically reduced depending on their state's unemployment program, and although many may have access to COBRA to continue their employer-sponsored coverage, generally, COBRA plans are cost prohibitive.
Meanwhile, shopping on the federal marketplace or through a state exchange provides access to subsidies and cost-sharing options that are available to help pay for insurance premiums through the ACA, to help make coverage more affordable.
In states that have expanded Medicaid (all but 14 States), even with the extra $600 a week everyone will receive under the new federal relief law, many will still qualify for Medicaid. According to a recent article in Politico, some of the working poor who normally can't get Medicaid in states that didn't expand Medicaid might be able to qualify for ACA tax credits because aid they will get from the federal stimulus package might help them meet the income threshold.
Previously uninsured
According to the Kaiser Family Foundation, as of the latest enrollment period, nine percent of Americans remain uninsured. That nine percent equals roughly 28 million people. Of those, just under 11 million live in states that have opened special enrollment periods, which leaves 17 million people without coverage. Many of these people will fall ill, leaving them with no primary care doctor or urgent care options, just emergency rooms, driving up the number of people who will fill hospitals and amass very high medical bills.
Flexibility within the states has proven to be a big asset during this time; California alone has enrolled just under 60,000 people during its special enrollment period.
The COVID-19 pandemic has certainly shown millions of people across the country the importance of having health insurance coverage. It has also shown us how valuable special enrollment periods are when it comes to changing circumstances.
Chini Krishnan is CEO of GetInsured.
Read more: