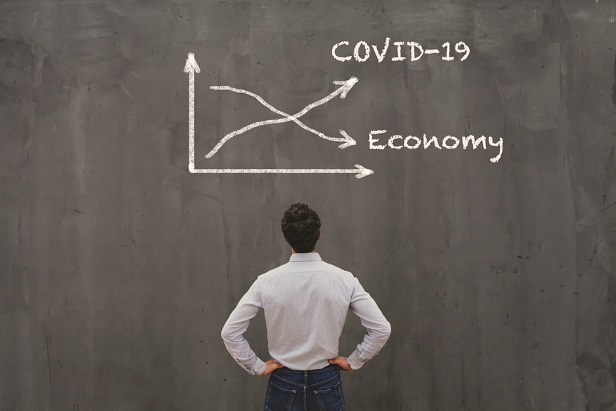 As both sides gear up for another fight over coronavirus relief measures, Republicans and the Trump White House are digging in their heels over the desire to indemnify employers against being held responsible for liability over potential employee illnesses and deaths from the virus.
As reported by The Hill, Senate Majority Leader Mitch McConnell has already declared that further relief measures will go nowhere unless and until businesses are provided with immunity to any potential lawsuits resulting from employee illnesses—this as numerous meat processing plants have already shut down after hundreds of employees have fallen ill or died from the virus.
Related: States grapple with compensation for families of front-line workers killed by COVID-19
Nationwide, employees have complained about everything from processing plants to hospitals and even government offices failing to provide protective gear and enact protective measures for employees required to stay on the job and not work remotely. Despite this, the "declaration" is meeting with pushback from not just labor unions and consumer groups but also the American Association of Justice, which advocates for plaintiff's lawyers.
"There are more than 50,000 dead Americans and counting and our economy is at a standstill, yet Leader McConnell and the U.S. Chamber of Commerce want to give immunity to corporations that harm consumers and workers by not taking precautions against COVID-19," CEO Linda Lipsen said, adding that the economy won't restart if "bad actors" cannot be held accountable.
"It's absolutely outrageous that employers and corporations are trying to shirk their legal responsibility at the same time they're refusing to provide protective equipment and paid sick days to their workers," Mary Kay Henry, president of the SEIU, said.
Safe harbor provisions, among others, are some of the protections being sought by the U.S. Chamber of Commerce, among other employer groups.
It's not just workers who could bring charges should they fall ill. According to The Hill, customers could hold businesses liable as well and bring their own lawsuits. It cites legal experts saying that businesses "could face a wide range of lawsuits related to the coronavirus, which has killed more than 58,000 people in the U.S. and sickened more than a million." In fact, it adds, "[t]The most likely plaintiffs would be customers who contract the virus."
The standoff takes place as Trump and his administration are pushing for a "reopening" of the country, although both Democratic and Republican governors, as well as health experts, say it's too soon. No state has yet met public health guidelines on the spread of the virus, despite the push to reopen, and experts have said that such actions could lead to a "second wave" in the disease's resurgence that could possibly be even worse, both in public health and economically, than the first has been.
Read more: