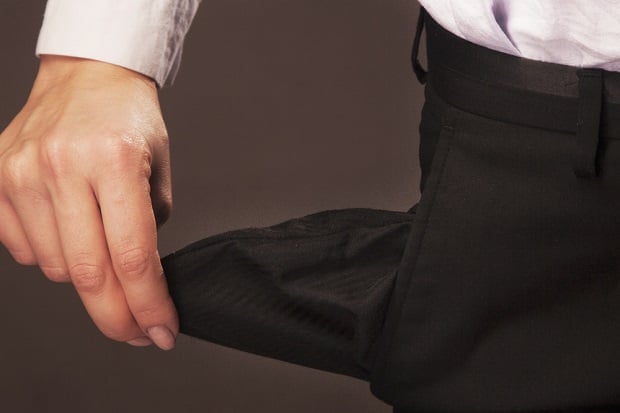 A new report from Moody's predicts that organizations providing services such as elective surgeries, dental care, and physical therapy will be among the hardest-hit businesses in the health care sector. However, depending on the severity and length of the current pandemic, these health care organizations may rebound relatively quickly, the report said. The Moody's Investor Services update downgraded the credit ratings or put ratings on review for all companies in this sector.
Related: What health care costs will look like post-COVID-19
"With federal and state agencies requiring nonessential medical and dental procedures, including elective surgeries, to be delayed during the coronavirus outbreak, these companies will experience an acute drop in patient volumes over the next several weeks," the article said. "The timing of a recovery is uncertain, but we believe that when the crisis subsides, these companies will be among the first to recoup lost volumes because there will be pent-up demand for routine, preventative, and other deferrable care."
Elective surgeries curtailed
Federal and state governments have released guidelines that call for "nonessential" medical and dental procedures, including elective surgeries, to be delayed until after the COVID-19 crisis. This leaves many provider groups with little or no income and very uncertain timelines for when they might resume work. The article notes that although federal agencies have defined physical therapy as an essential service, in most cases, those providers are also holding off on scheduling in-person appointments.
The drop in business will affect health care groups big and small. The Moody's report mentions ASC giants such as Dallas-based Tenant Healthcare, Nashville-based HCA Healthcare, and Minnesota-based United Health.
"We expect ASCs to see precipitous volume drops due to cancellations of elective procedures," the report said. "The majority of surgeries performed at these centers are scheduled in advance. Therefore, they are not emergent and will be delayed during the pandemic. That said, ASCs are likely to retain some volumes for emergent surgeries as well as for some urgent procedures that ordinarily must be performed only in hospitals."
The report notes that the Centers for Medicare and Medicaid Services (CMS) has loosened some regulations, which may allow local health care systems to contract with ASCs for services—for example if a hospital is dealing primarily with COVID cases and needs to move other services off-site.
Dental care providers will also see a significant downturn, the report said, but like the surgery centers, there will be strong demand for services that were delayed—once the worse of the crisis has passed. The financials of dental providers are especially vulnerable, since those business depend more on out-of-pocket payments, and the loss of employee benefits for laid-off Americans will result in fewer people with dental insurance.
Physical therapy—likely to benefit from telehealth technology
Many physical therapy regimens come after elective surgery, so this area of care is impacted with ASCs' loss of business, the report noted. However, physical therapy is also used to prevent the need for surgery, and more consumers may see this type of care as an alternative to surgery. In addition, the report noted that some physical therapy can be conducted remotely via telehealth technology.
In addition, change in payment, including payments from Medicare, may encourage telehealth treatments, which would help those physical therapy providers who provide remote services. "Both commercial and government payors have revised their reimbursement guidelines for telehealth visits to promote them," the report said. "However, Medicare remains slow to provide clarity on telehealth reimbursement for PT providers, but we expect that they will allow for full reimbursement."
The report noted that a variety of factors will have an impact on the financial stability of these health care businesses going forward. Geographic location, diversification of services, and ability to apply for government stimulus funding will all play into how well these businesses weather the difficult times now facing health care companies across the country.
Read more: