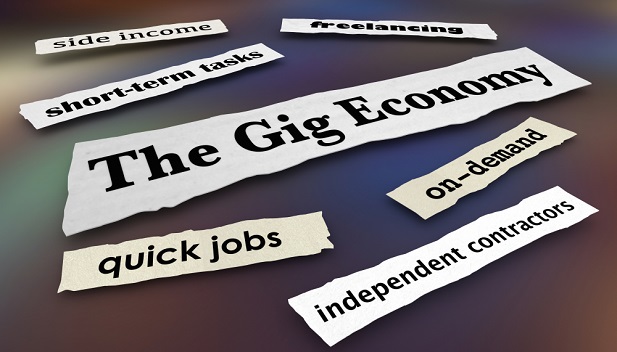 Prior to the pandemic of COVID-19, there was a steady growth of independent contractors being used in the United States. As people became more and more comfortable hiring independent contractors via apps to get their groceries, drive them to work, handle odd jobs and other tasks, the opportunities for independent contractors kept growing. Even before COVID, gig work had grown significantly, with various estimates of the "gig economy" placed at anywhere from 53 million to upwards of 60 million participants.
Related: Gig economy takes a hit from coronavirus
According to research on the pandemic's impact on the popularity of apps conducted by TechCrunch, Statista and others, for the period between February and April 2020 there was an explosion of about 20% in usage compared to the same period last year. During the first quarter 2020, consumers spent $23 billion in app stores.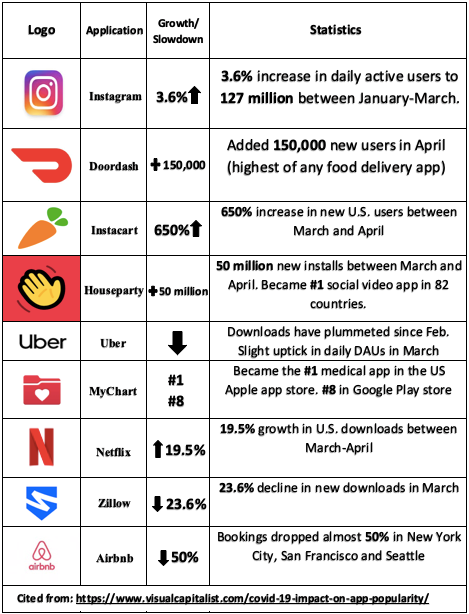 Since COVID, the number of many apps and downloads has doubled month-over-month (e.g. restaurant and grocery delivery, video-mobile chat, telemedicine, etc.), while others have seen significant drops (rental booking, task-hiring, pet-sitting, transportation networks…).
Additionally, there is some new gig platform work and jobs in manufacturing, retail and other sectors that simply didn't exist before COVID. These include automobile disinfector, body temperature scanner/COVID screener and IT field techs, among others.
This unprecedented work transformation has left insurers facing the unenviable challenge of trying to apply outdated solutions to the new digital models and modes of work.
When unemployment skyrocketed due to lockdown regulations, the gig economy was a savior for many households. Countless people who saw their jobs classified as non-essential (and thus furloughed or let go), have been able to obtain essential work to pay bills as delivery people, food couriers or temp cashiers and other entry-level jobs. Those who formerly drove for ride-sharing apps have become food delivery couriers for apps such as Door Dash, which added 150,000 new U.S. users to its app in April.
Industry Implications: Digital transformation of work
Clearly, work is changing with the pandemic, remote staff and new and different jobs that never existed before. But what does this mean for the insurance industry when it comes to services, risk mitigation, independent contractors and more, especially with respect to growing pool of the self-employed and gig workers?
Insurers face two large problems in providing solutions in this space. First, they are constrained working to provide products that respond to the needs of today with policy forms that were not designed with many of the newer business models in mind. Second, in many cases, there is little to no data that the insurance company can rely on to determine the rates needed to cover losses.
There are many misconceptions about the type of protection an independent contractor has when his or her services are rendered through an app.
For example, people often assume that their own personal automobile insurance policy would respond to an accident if they were delivering food or transporting riders through an app-assigned task. Unfortunately, personal auto policies generally exclude when the policyholder is driving for hire. This insurance gap is filled by insurance companies providing a "hired, non-owned" auto liability policy to the platform/app.
For someone fulfilling non-driving services through a platform, there needs to be a General Liability program in place to protect both the platform and the independent contractor (IC) against injuries to a third party. A traditional Commercial General Liability (CGL) policy issued to the platform will often fall short of providing this coverage. One common misconception is that naming the IC either directly or on a blanket basis would protect the IC against third-party claims.
While the typical CGL policy can cover an Additional Insured who is sued, it will only cover damages caused by the work of the insured, namely the app/platform. In this case, the insured's work is not the actual work the IC performs, but rather the facilitation of the specific work of an IC through an app or platform. A traditional CGL policy issued to the platform would cover losses to a third party as a result of what the platform does (booking the IC), but not the actual work the IC does.
Additionally, there is an assumption that the Independent Contractor will be protected if he or she were to get injured. As these drivers are independent contractors, they would not be covered under workers compensation. Therefore, an Occupational Accident Insurance policy should be in place.
The COVID-19 pandemic has certainly changed the world of work in many ways that we can identify and in some ways we cannot yet predict. For better or for worse, commercial property and casualty insurers would do well to track these new developments and respond in an agile and cost-conscious way that takes insurer-customer relationships into account. The ever-changing gig economy requires it, and survival in a digital world demands it.
---
We often think about the gig economy in terms of the popular apps we see advertised or through social media, which often focus on providing services directly to the consumer. However, there also are many other gig economy platforms that most people would not normally think of.
These can be apps used by businesses to supplement their current workforce when an employee calls out sick or if a specific skill is needed on a short-term basis, which can present unique challenges. We see this in restaurants and hospitality, health care and veterinarian work, among other industries.
Here are some examples of other Independent Contractor jobs that many people may not be aware of:
Telemedicine workers (Huge growth due to COVID-19)
Body temperature checkers (Huge growth due to COVID-19)
IT field technicians
Cable installers
Vehicle disinfectors (Huge growth because of COVID)
Beauticians & cosmetologists
Domestic Eldercare workers
Consultants, freelance writers and content developers

---
David Kaplan is vice president of Captives & Gig Economy at Crum and Forster Insurance. He is based in Glastonbury, CT.
Read more: