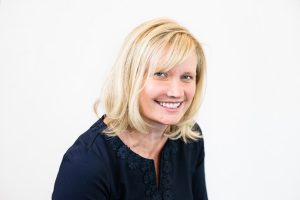 The COVID-19 crisis has created a ripple effect of challenges that have taxed companies on numerous levels. As the pandemic drags on, employers are now finding themselves helping employees balance all the new circumstances that 2020 has brought, especially the ongoing impact on individual mental health and well-being.
One study reports that nearly eight in 10 adults (78%) say the coronavirus pandemic is a significant source of stress in their lives, while three in five (60%) say the number of issues America faces is overwhelming to them.
Additionally, many workers have experienced an abrupt and difficult change with the switch to remote working and may be experiencing increased isolation from coworkers, which can add to mental health challenges.
"We are social creatures by nature, and where we spend our days has a huge impact on our well-being," says Tami Ireland, director of population health improvement for Harvard Pilgrim Health Care, a New England-based, non-profit health services company.
Today's workers are also facing additional stressors due to work and personal worlds colliding. Their homes have evolved into places to manage families, conduct work and business, and interact with friends or coworkers (often virtually) – all from a shared space.
Shifting the way care is delivered
Insurers are adapting to these unique mental wellness circumstances and finding different ways to help their customers and members access care, especially for behavioral health.
"COVID-19 has really catalyzed a shift in the way this care is delivered," according to Dr. Anthony Sossong, associate medical director for behavioral health at Harvard Pilgrim Health Care.
"We are expanding tele-health, mobile applications, access to 24-7 helplines for emotional support, substance abuse programs and rapid appointments for our members."
Fostering engagement outside the workplace
Employers are looking to mitigate mental health stressors. They are leveraging digital solutions to address changes in workplace interaction, as casually catching up with a co-worker, face-to-face, has disappeared in many instances. They are rethinking ways to connect employees through online communications, virtual communities, team building or do-it-yourself activities, helping address the growing isolation that individuals are feeling.
Beth Roberts, Harvard Pilgrim Health Care's senior vice president for commercial business, says their research demonstrates that the more employers do to keep employees mentally and physically happy, the more they feel engaged.
Roberts acknowledges human resources and benefits professionals are feeling overwhelmed with current demands and that health plans have an obligation to offer turnkey solutions delivered digitally and easily.
Harvard Pilgrim also has teams of experts that collaborate directly with companies to create meaningful employee well-being programs. Ireland, who oversees this team at the health plan, noted her team has had to re-imagine program delivery in many instances. Over the past 10 months, they have replaced more traditional onsite workplace support with digital platforms. This includes introducing virtual well-being classes, available to both members and nonmembers, which teach everything from yoga to the popular barre workouts to mindfulness meditation sessions.
"The pandemic has been a life changer for all of us," Roberts adds, "and employers want to align their benefits and programs to offer a seamless experience for employees."
Encouraging a focus on overall well-being
Harvard Pilgrim's Dr. Sossong is especially focused on how health insurers and employers can enhance mental health and emotional well-being within the workforce.
"There's been a shift in focus from providing benefits to address illness to helping employees (either individually or as a group) maintain physical, emotional and financial wellness," says Sossong.
There's also an increased appreciation that mental, physical and financial well-being cannot be subdivided, according to Sossong. They are all interdependent. Sossong is also seeing an increasingly gray area for employees with emotional distress, which can have a serious impact on day-to-day functioning, even though it may not meet official mental illness criteria.
The strain on emotional well-being has likely not peaked, so employers and benefits providers will continue to find innovative ways to ensure employees stay safe and are supported accordingly.
Learn more as Harvard Pilgrim Health Care continues this important conversation in their recent podcast series, The Path of Transformation & Change: Health Benefits in 2021.